If you are planning on traveling to Japan during the Spring, then you may be asking yourself if Japanese people celebrate Easter? This is especially true if you are from a country that does celebrate this holiday every year.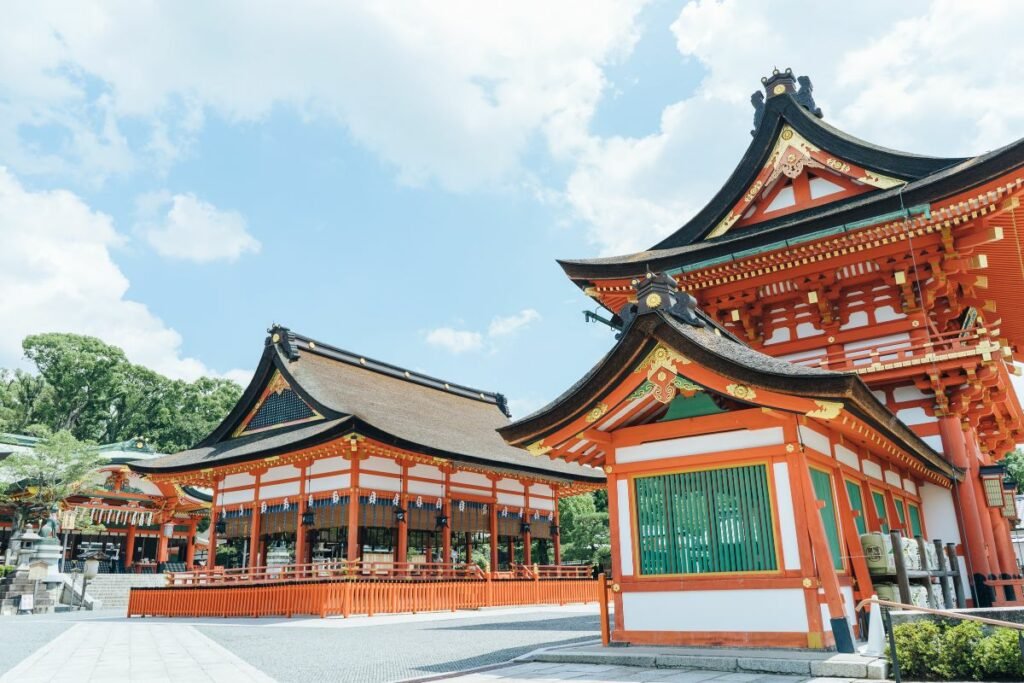 In this article, we will discuss whether or not Japan celebrates Easter, and more! So, if this is of interest to you, then read on! 
Does Japan Celebrate Easter?
Yes, the short answer is that Japan does celebrate Easter (see also 'Do Japanese Celebrate The Lunar New Year?'). However, the long answer is slightly more complex. 
Both Western and Christian celebrations have become incorporated into Japan. However, Easter, while celebrated, took a long time to take off. This is because Easter is traditionally a Christian celebration, and only around 1% of Japanese people are Christian. 
However, like in other countries, Western celebrations are celebrated in their own way! 
For example, Japanese people typically eat fried chicken as a Christmas tradition. 
Specific festivals and traditions for Easter are very rare. Japan does not yet have its specific traditions or festivals for easter. However, that is not to say no celebrations exist at all. 
How Does Japan Celebrate Easter?
Visiting Japan during Easter is magical. Many chocolate Easter treats will line the shelves of stores. Japan does not have any particular costumes or traditions for Easter, but everyone will celebrate it in their own way. 
For example, you can find people partaking in egg hunts and enjoying time with friends and family. 
Additionally, major hotel chains will host Easter brunches, egg hunts, and buffets. So, if you're in Japan over Easter, you will not miss out on any of the fun! 
Festivals In Japan During Easter
As previously mentioned, Easter festivals in Japan are rare. However, there are many festivals that take place during a time when Easter would be celebrated.
The main aspect of festivals, or Matsuri, in Japan, varies between honoring a kami of a shrine, remembrance of an event of history, or dedicated to celebrating a specific season. 
Let's check out some of Japan's festivals that happen during Easter in more detail!
Takayama Festival
This festival is regarded as one of three of the top most stunning matsuri in the entirety of Japan. Takayama festival happens in the Gifu Prefecture.
Partakers of the festival will be able to get to the shrine here after a fifteen-minute walk from Takayama City, which is situated in the Alps in Japan. 
Kanamara Matsuri
Next, we have Kanamara Matsuri. This is a festival of light-hearted fun and happens during April. The purposes of this festival are a wish for equality across genders and the desire to have children. It is a popular festival within the LGBT+ community. 
Bunkyo Azalea Festival
This is a festival of flowers held in Tokyo, at the Nezu Shrine. This shrine is one of the oldest in Tokyo, and the gardens host three thousand azalea plants with around 100 different varieties! It truly is a beautiful sight. 
There are many markets and stalls throughout the festival where you can check out amazing items! 
Other Easter Celebrations In Japan
Aside from festivals that take place during Easter time, there are some rare Easter celebrations happening throughout Japan. Let's check them out below!
Easter At DisneySea
Disney is behind the backing for Easter to become a bigger festival in Japan. So, throughout April and May, you will find bunny ears, Easter bonnets, parades, shows, chocolate eggs, and performances all dedicated to Easter, and featured at DisneySea. 
New Beginnings At The Farm
This is arguably the most iconic aspect of Easter in Japan. Across the country, many lambs and other farm animals are born during the spring. This would be the ideal Easter day out if you are looking to celebrate the holiday in Japan (see also our article on thanksgiving). 
One farm that would be perfect for this is Mother Farm situated in the Chiba Prefecture. Mother farm has a host of sightseeing buses that you can take to see the adorable baby animals. Not only that, but you will be able to pet the animals and pick kiwi, blueberries, and strawberries. 
And, when all the fun is over, you can relax by following the farm's flower trail. 
What Sweet Treats Are Typically Eaten In Japan During Easter?
Japan is a nation with a sweet tooth! Therefore, Easter is the perfect opportunity to indulge in some of the most delicious sweet treats. 
Here are some of the best sweet treats to eat during Easter in Japan!
Meiko Hiyoko
This delicious sweet treat is in the shape of a chick, so it is the perfect sweet treat to eat over Easter! This sweet was first created in 1912 and has been a delectable staple ever since. 
Mochi
Mochi (see also 'What Does Mochi Taste Like?') is a traditional Japanese dessert. It features sticky, sweet rice and is often shaped like a ball. If you have tried this at home and liked it, just wait until you eat one in Japan – it is even better! 
Dangos
Dangos look very similar to mochi (see also 'How To Store Mochi'), and can often be found on skewers during a variety of festivals. Dangos are made from various flours and come in a vast array of colors. They can be covered in chocolate sauce, or whatever sauce takes your fancy! 
Ki Ni Naru Ringo Pie
Ki Ni Naru Ringo Pie is a delicious apple pie. The apples have been dipped in syrup to add extra, delectable flavors – the result is just divine! 
Final Thoughts
Easter is celebrated in Japan in small ways. Various hotels and other places will put on egg hunts, DisneySea features wonderful Easter goodies and shows, and you can find Easter chocolate lined across the shelves in a variety of stores. 
However, Easter is not as popular as other Western celebrations in Japan, such as Christmas. There are no specific Japanese traditions for Easter, although many traditional Japanese festivals will happen over Easter. Kanamars Matsuri and Takayama Festival are excellent examples of this. 
So, if you are in Japan over Easter, you can celebrate in your own ways by partaking in an egg hunt or indulging in Easter treats! Alternatively, you can visit farms with baby animals to celebrate the new beginnings represented by Easter.
Or, join in on the traditional festivities of Japan! Whatever you choose, you are sure to have a great Easter!
Latest posts by Aura Ruggeri
(see all)