If you're visiting Japan, one of the most incredible experiences you can have is staying in a ryokan. 
If you didn't know, a ryokan is a traditional Japanese inn or guest house. They're decorated and furnished in a traditional Japanese style, which can make them a great alternative to a mainstream hotel if you're looking for a more Japanese experience.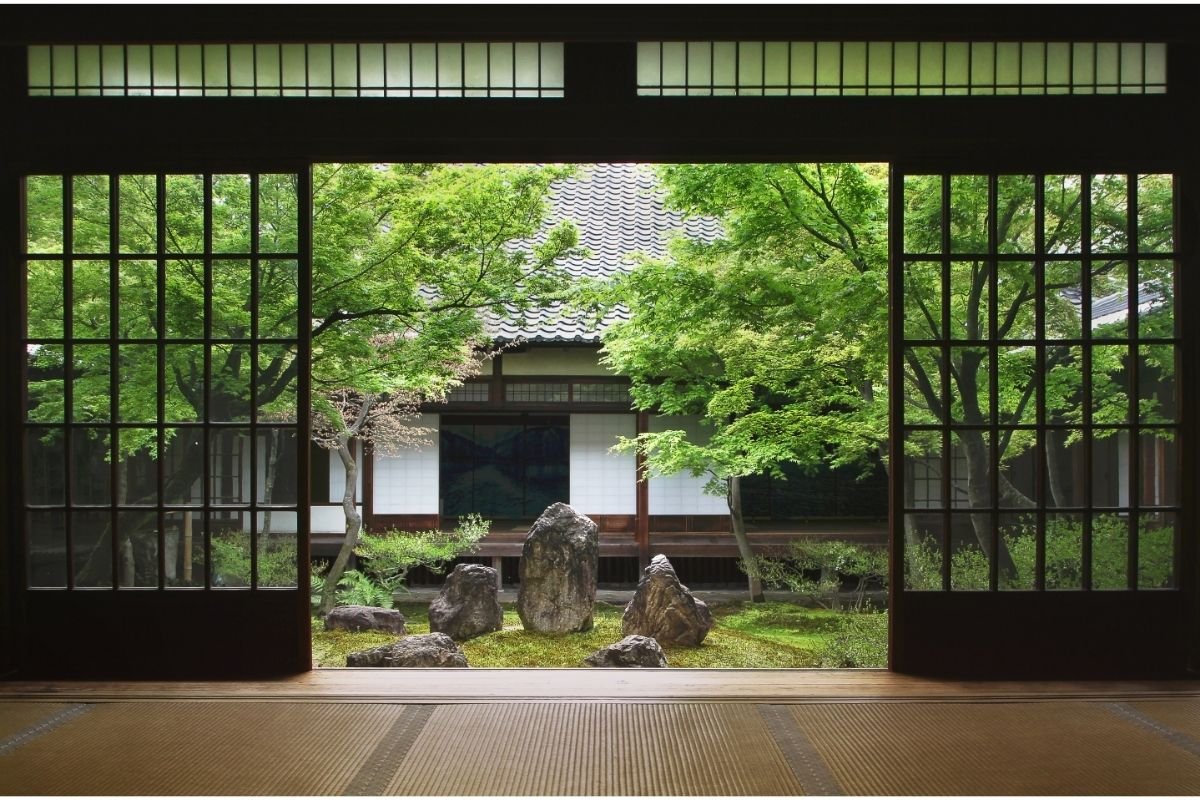 They're often in rural areas, but some good ones can be found in cities as well.  In this article, we're going to go through some of the best ryokans in all of Japan, so you can start fantasizing about and planning your next vacation.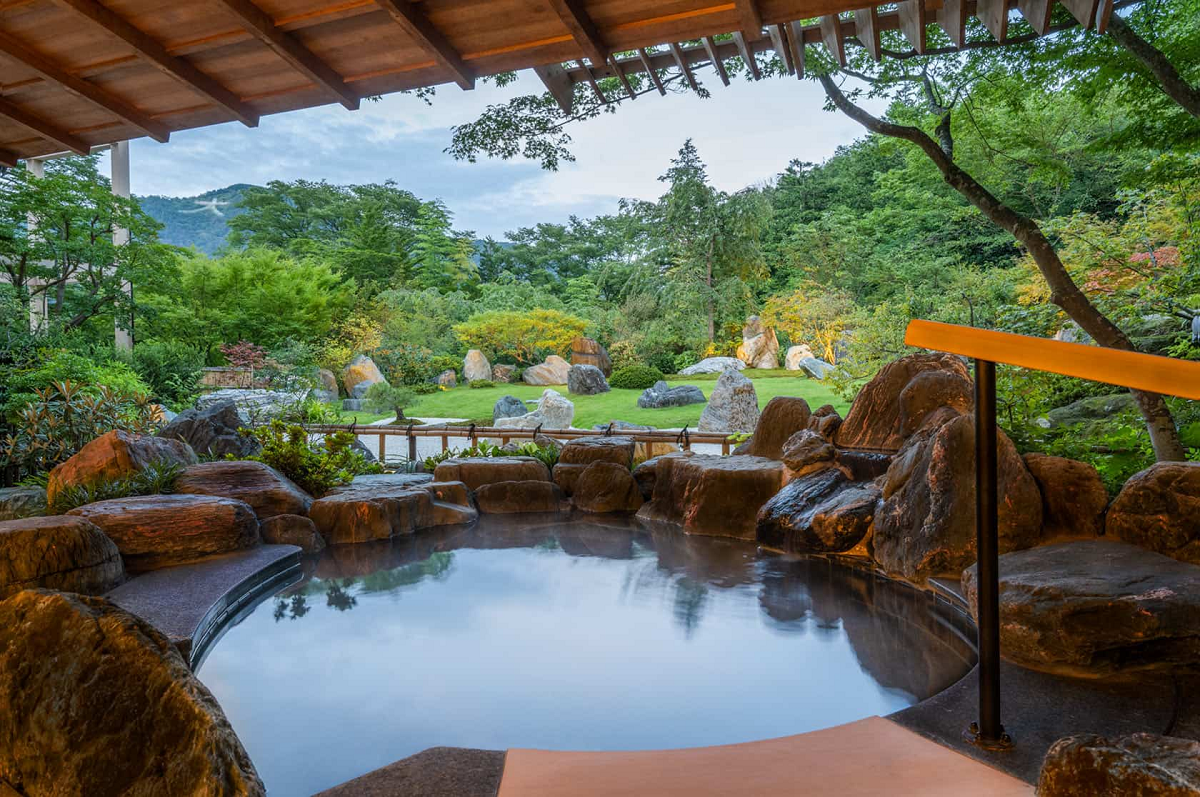 Gōra Kadan is a traditional Japanese resort hotel located in the town of Gōra in Hakone, which is a popular summer getaway not too far from Tokyo. 
The hotel blends Japanese traditions with modern design elements. The hot springs water flows freely from the source and the authentic kaiseki cuisine served with seasonal ingredients will make you excited about every meal time.  The gorgeous spa, with separate men's and women's sections, is also great.
The hotel provides a perfect environment for a traveler, especially if you want to relax or take some time off while surrounded by a perfectly relaxing environment.  
Honestly, the breathtaking scenery nearby has to be seen to be believed.  It's not far from Tokyo – around 80 minutes by train – so if you're planning to be in Tokyo for a while, you should be able to fit in a night or two at Gōra Kadan. 
The hotel is located near Kinosaki Onsen, and it takes about two-and-a-half hours by limited express train from Kyoto (see also 'What To Do In Kyoto').  
This is a traditional and stylish Ryokan in Japan's most luxurious onsen (hot spring) town and has been welcoming guests for more than 150 years and through seven generations of the same family. 
You'll feel totally relaxed in the cozy rooms. All rooms come with private facilities including bath tubs, free Wi-Fi access provided throughout your stay, and other features that are sure to please the senses.  
If you stay here, you'll also get access to the facilities of the nearby Nishimuraya Hotel Shogetsutei, including a spa, bar, and restaurant, as well as more onsens.  
The food here is also fantastic and changes with the seasons.  Dinner and breakfast are included in the price of your room. Dinner consists of around 10 dishes, all of which will be served to you in your room.
Zaborin is located in the Niseko Area of the island of Hokkaido, approximately 100 km (around 60 miles)  north of Sapporo. 
Each suite features a large hallway with low cupboards, a small pantry kitchen, and a large living area, complete with an Apple TV, minibar, and sofas.  There is a door in the main bathroom area that leads to the inside onsen.  
The food here is also great.  Dinner is served early, at 6 pm and while there is a fixed menu, any special dietary requirements you have can be sent to the kitchens ahead of time so that anyone can be catered for. 
Even before you get to eating the food, you'll be wowed by the presentation, which is beautiful in itself.  
You'll also notice that the restaurant is made up of several individual rooms, all beautifully decorated, and with their own incredible views.  You can also ski here during the winter, and Zaborin can arrange to transport you out to the slopes.
If you're looking for a strictly traditional ryokan, then this might not quite be your scene.  It's in a 17-story building in Otemachi, Tokyo's business district. 
However, it's very easy to forget that once you're inside, since the whole place is pervaded with a real sense of calm and the traditional decoration style is everywhere. 
The rooms are elegantly designed to combine the old with the new – for instance, the TVs are cleverly embedded in mirrors to stop the modern elements from looking too obvious.  
You'll also be pleased to hear that the Wi-Fi hook-up is tip-top.  Another major draw is the rooftop onsen.  Sitting in a hot spring on a skyscraper roof in the heart of Tokyo is truly a wonderful experience. 
While it's not the typical rural scenery you'd get in a more traditional ryokan, it's absolutely worth it.
This traditional ryokan has been in the same family for three generations.  There are 12 rooms available here.  Two have their own bathroom and the other share a communal one. 
The rooms are simple but traditionally beautiful in their decor, and finding a vacancy can actually be a bit of a challenge unless you book a while in advance.  It also advertises itself as LGBT friendly and is welcoming of foreign guests.  
It's located in Tokyo's Ueno area, with the Ueno Park and the Nezu Shrine in walking distance, along with a variety of museums.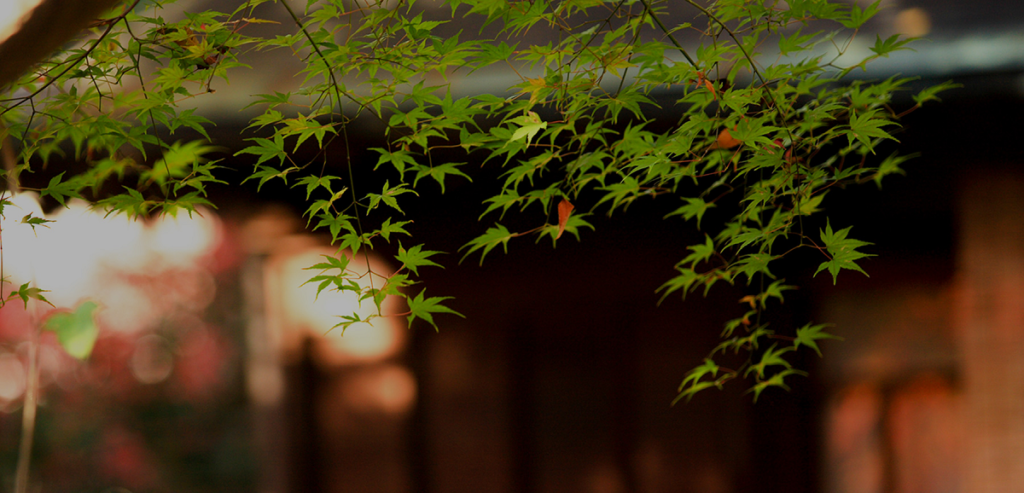 This luxury ryokan dates from 1872 and is located in Shuzenji on the Izu Peninsula.  This is a place where the people of Tokyo go to get away from the city for summer vacations. 
In fact, this particular ryokan has had many Japanese celebrities as guests over the years.  
The fifteen buildings that comprise the ryokan are all officially recognized as natural cultural assets by the Japanese government, so you can be sure that you'll have plenty to look at and admire if you stay here. 
The meals change monthly and, as is tradition, will be served to you in your room.  
The town is famous for onsen bathing, and you'll have plenty of opportunities to do that here.
Final Thoughts
When you travel to Japan, you should definitely consider staying in a ryokan. They offer a unique combination of luxury and simplicity that you won't find anywhere else. 
If you want to see what they're like, the best way is to go to one yourself!  Any of the ryokans on this list will provide you with an unforgettable experience, so go and follow your dreams.
Latest posts by Aura Ruggeri
(see all)