Tokyo is an enormous city – possibly the largest in the world, depending on how you count – and places to stay can be found in every corner of it.  
However, Shinjuku is one of the best areas to stay in when you visit.  Why? One word: transport.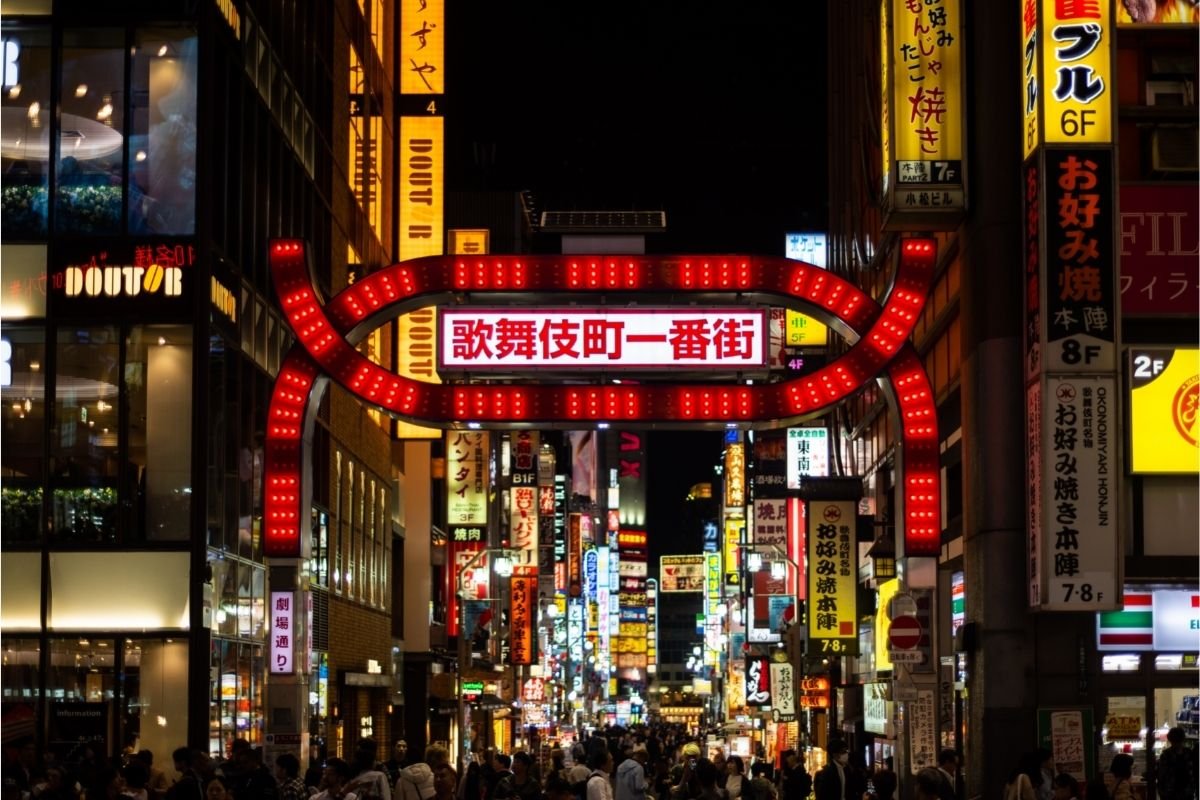 Shinjuku Station is the busiest railway station in the world, and it makes it easy to get to anywhere else in Tokyo, or even anywhere else in Japan. 
Aside from that, it's got all those cool, neon skyscrapers and arcades that give it the look of a romanticized Tokyo, and that's before we get onto all the bars and restaurants in the area.  
Since Shinjuku is such a great place to stay, we're going to look at a few hotels and get you up to speed on which are the best to stay in, for different budgets and needs.
If you're looking for an elegant, upscale place to lay your head while you're visiting Tokyo (see also 'Best Time To Visit Tokyo'), look no further than this wonderful hotel.  
The staff here are known for always going above and beyond for customers, and no request is too much trouble.
All the rooms are decorated in a variety of styles that are gorgeously understated. There are also several suites available, offering even greater levels of luxury and comfort.
The hotel also offers several excellent restaurants. These include Jade Garden, a Chinese restaurant that serves the very best of Beijing and Shanghai style cuisines, on the first floor. 
There is also a Japanese restaurant, a separate sushi bar, a teppanyaki grill, a café, and a bar, so you'll be spoiled for choice when it comes to eating, even without leaving the hotel to try out all the nearby restaurants.
Speaking of which, the concierges here are always more than happy to help you with recommendations and bookings for restaurants and other local attractions.
It's less than a 10-minute walk from Shinjuku Station's west exit, so you'll be ideally located for transport links as well.
This hotel is one of the best in Tokyo (see also 'Best Hotels In Tokyo') – or anywhere else, for that matter – if you want a hotel that's cheap but punches above its price.  The rooms, though small, are very comfortable. 
In a city like Tokyo, you're not likely to get a large hotel room without paying top dollar, but these rooms are reasonably sized, and they're certainly large enough for you to spend a few days in.
If you're planning to be there for a little longer, there is also a laundry service at a reasonable price.  
The hotel has a 24-hour reception desk and, aside from Japanese, the staff are also able to speak in English (see also 'How Many People In Japan Speak English?'), Chinese, and Korean. One of the hotel's biggest strengths, though, is its location. 
It's within walking distance of well over 500 restaurants and also the beautiful Shinjuku Gyoen National Garden, which is a lovely place to walk around on a nice day. 
If you don't feel like venturing out to choose a restaurant, then there's also a restaurant on-site.
This place is something like a cross between a hotel and a library, and it looks awesome. 
Books are everywhere in this hotel – pages hang from the ceiling in the lobby, and bookshelves piled high line the walls wherever you go.  Of course, you're free to read any of them you like.
This is an example of a capsule hotel, which you might have heard of before.  In capsule hotels, you don't rent a whole room, just a small alcove or "capsule" where you have your bed, and bathrooms are communal. 
In this hotel, the beds are right between the books on the shelves and it's worth giving the place a try just for the novelty of this experience. You'll be given earplugs at the front desk.
It's not an especially noisy place – being on the 8th floor helps with that – but you will find that everyone there has different schedules.  Note that you'll have to pay for toiletries, unlike in most hotels.
There is also a café here that does an excellent breakfast.  It's also open to non-guests at the hotel, so even if you don't end up staying here, it's worth checking out.
If you haven't heard of love hotels before, that might be because they don't really exist in the west in the same way as they do in Japan.
Basically, they're hotels that are designed to allow young couples a chance to get away from their families' homes for a while so they can spend time together. 
Or, to put it more bluntly, they're hotels that are intended for people to have sex in. They're typically booked in blocks of a few hours, though you can usually stay overnight if you want to. 
However, these hotels can be fun to visit even if that's what you have planned. 
Hotel The Hotel (yes, that really is its name) is one of the best options in Shinjuku.  Unlike some other love hotels, this one is very friendly to foreigners. 
You can check in and out contactlessly and have whatever you need brought to your room. The decor is also cool, with a focus on neon lights that really adds to the Tokyo noir and cyberpunk vibe.
Final Thoughts
There you have it, four great options for a hotel in Shinjuku.  Being so close to the heart of a city like Tokyo, Shinjuku packs more in than most whole cities do.  
Whether you're looking for luxury and elegance, great value for money, a capsule hotel full of books, or the atmosphere of the boudoir in a love hotel, Shinjuku has something to offer you.
And the great part is that, whichever one you choose, you'll always have all of Shinjuku and Tokyo right at your doorstep!
Latest posts by Aura Ruggeri
(see all)