Osaka is one of the largest cities in Japan and it can be difficult to know where to stay as there are thousands of hotels, hostels, and Airbnb's across the city. 
We have put together a list of the best hotels that Osaka has to offer to help make your choice a bit easier.
This list features the best luxury and budget hotels in Osaka as well as traditional hotels, capsule hotels, and hotels that offer unique experiences (see also 'Best Hotels In Japan'). There will be something for everyone on this list.
Address: 3-6-12 Honmachi, Chuo Ward, Osaka, 541-0053
If you want to feel like a celebrity then we highly recommend a night in the St. Regis. 
This hotel is in the heart of Osaka but as you walk through the doors you are transported to another world of Hollywood glitz and glamour. 
The hotel offers the St. Regis signature butler service and perfectly balances the exquisite decor you typically expect of this hotel chain with hints of stunning, traditional Japanese aesthetics. Take a walk in the garden or enjoy a fresh Nespresso coffee that you can make in the comfort of your room.
Address: 2 Chome-11-7 Simanouchi, Chuo Ward, Osaka 542-0082
If you are looking for cheap accommodation, traditional capsule hotels will always be your best bet but if you want a larger room rather than a bed then the Hotel Kuramoto may be for you. 
This hotel has all the basic amenities you would need and is located in downtown Osaka. While you get a good price for this hotel you also get to experience traditional Japanese accommodation as each guest room has tatami flooring and futon bedding (see also, 'What is a Futon?'). 
There are public baths and a café in the lounge area, what more could you need after a day on your feet.
Address: 3-12 Saemoncho, Chuo-ku, Osaka 542-0084
This traditional hotel is nestled in the very heart of Osaka. Step onto the busy streets of the Dotonbori district of Osaka before returning to experience a truly Japanese hotel. 
The guest rooms in the Kaneyoshi Ryokan feature traditional tatami mats and futon (see also, 'Can You Use a Futon as a Bed?') beds giving you an authentic Japanese experience in the heart of one of its largest cities. 
Relax after a long day in one of the large baths, inspired by ancient Japanese Onsens, and enjoy a traditional Japanese breakfast in the morning after a good night's sleep.
Address: 2-6-3 Bakuromachi, Cho-ku, Osaka 541-0059
Often capsule hotels can feel very confined for westerners that are not used to the cramped sleeping quarters. The Cargo Shinsaibashi is a premium capsule hotel that gives you more space while still having that capsule experience. 
Sleeping quarters are divided into male and female sleeping quarters and offer the perfect place to unwind in your pajamas after a long day of exploring the city.
Address: Namba Parks Tower 3F, 2-10-70 Namba, Naniwa-ku, Osaka 556-0011
The 9hours capsule hotel chain (see also 'Top 10 Amazing Japanese Small Hotels To Visit') is known for its clean accommodation and great locations, all at a super affordable price. This hotel is perfect for anyone catching an early train the next morning and towels, toiletries, and pajamas are all provided. 
This chain has accommodation across Japan and is a reliable name to know if you ever find yourself stuck and in need of cheap but good accommodation.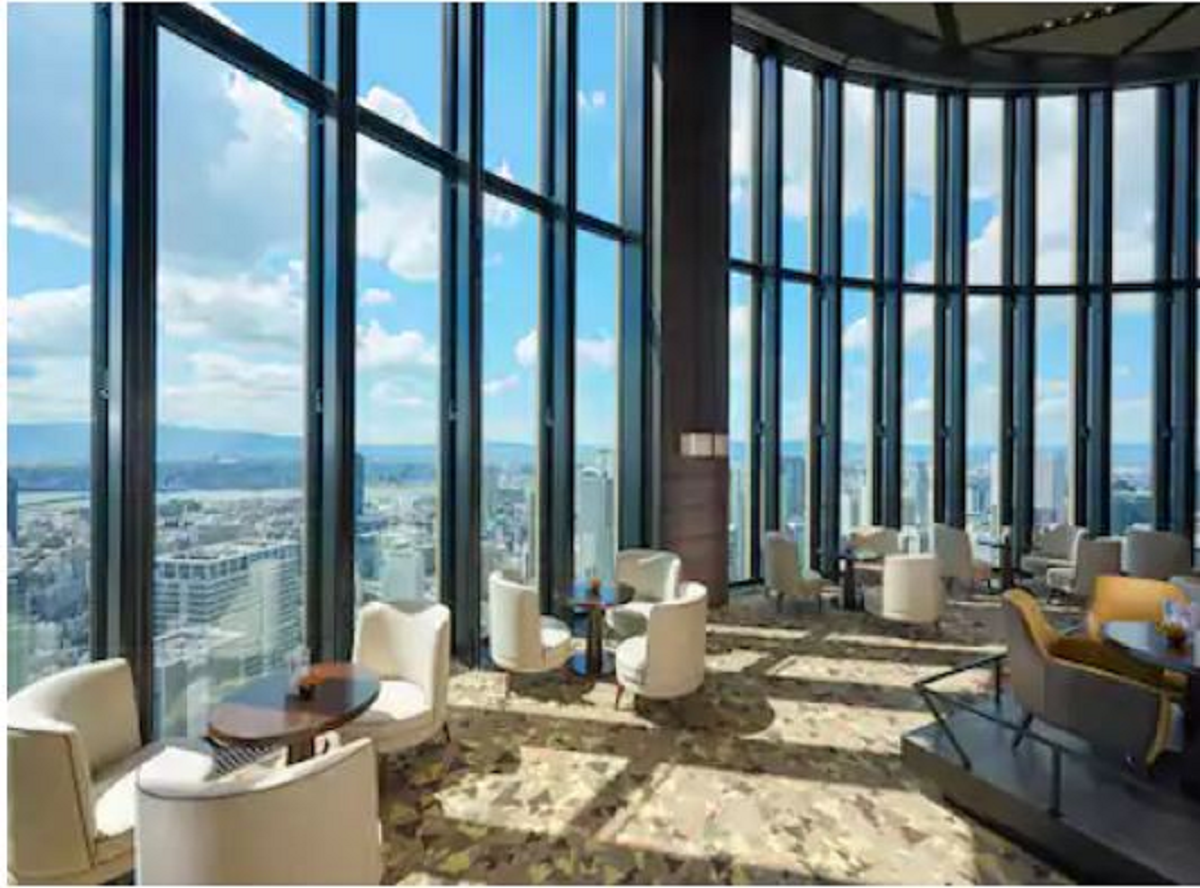 Address: 3-2-4 Nakanoshima, Kita-ku, Osaka 530-0005
The Conrad is part of one of the biggest western hotel groups, The Hilton Hotel Group. 
Take in panoramic views of Osaka from one of the five hotel restaurants. The Conrad is located in the Nakanoshima Festival West Tower and it has everything you would want under one roof. 
Have a massage in the spa or work out while enjoying the views of the city. This hotel offers a unique bird's eye view of the booming city of Osaka. 
Top Tips!
The prices of accommodation can differ between booking websites and the hotel's main website. Shop around before booking but always book through a reputable site.
Osaka is a huge city with a lot to offer and a lot to see, create your itinerary before booking your accommodation so that you can easily travel around the city wherever you may be staying. 
You might find that staying in a few different accommodations may be easier, since you can easily get around the different parts of the city rather than taking long train and bus journeys every day.
Top 5 Areas To Visit In Osaka
Like all Japanese cities, Osaka is very large. The city is divided into wards and districts and often knowing what wards and districts are best to visit for attractions, shopping, and experiencing Japanese culture can be helpful. Below we list the top 5 areas in Osaka that you should visit.
Osaka Castle
This area is a little outside the city but holds great historical importance to the city and the local area. Visit the expansive shopping center as well as the gorgeous Osaka Castle.
Namba
If you are a serious foodie then you will be in heaven in Namba. 
Try all the local delicacies and immerse yourself in Japanese cuisine in this bustling neighborhood. Walk the streets and take in all the amazing smells that float out of doorways as you pass.
Dotonbori
Home of the Glico man! Visit this area at nighttime to see the river come alive as the reflections of all the lights dance along the top. This area is a must if you are visiting Osaka.
Minami 
This area is in the south of the city and has some of the best hotels in Osaka. The streets are lined with bars and restaurants, you won't go hungry if you spend a few hours here.
Umeda 
This area is home to the business district where you can see some impressive skyscrapers. It is also the main transport hub so if you are trying to get somewhere this is the place to be!
Final Thoughts
While it can be tempting to stick with what we know when we are traveling in a new country we highly recommend trying the more different choices on the above list. 
Capsule hotels and traditional Japanese hotels will give you an authentic look at Japanese culture and how Japanese people live. 
At least one night of your stay should be spent staying somewhere that has something to offer that you would never experience in your home country.
You will never be bored in Osaka as the city completely changes between night and day. Get out there and see all that it has to offer.
Latest posts by Aura Ruggeri
(see all)