The number of high hotels in Japan keeps increasing, particularly in the country's sparkling capital, Tokyo. Exquisite cultural legacy coincides with contemporary architecture in this stunning metropolis where corporate and leisure travel intersect.
Not sure where to stay? This post will guide you through the 8 finest hotels in Tokyo, and what they have to offer.
Aman Tokyo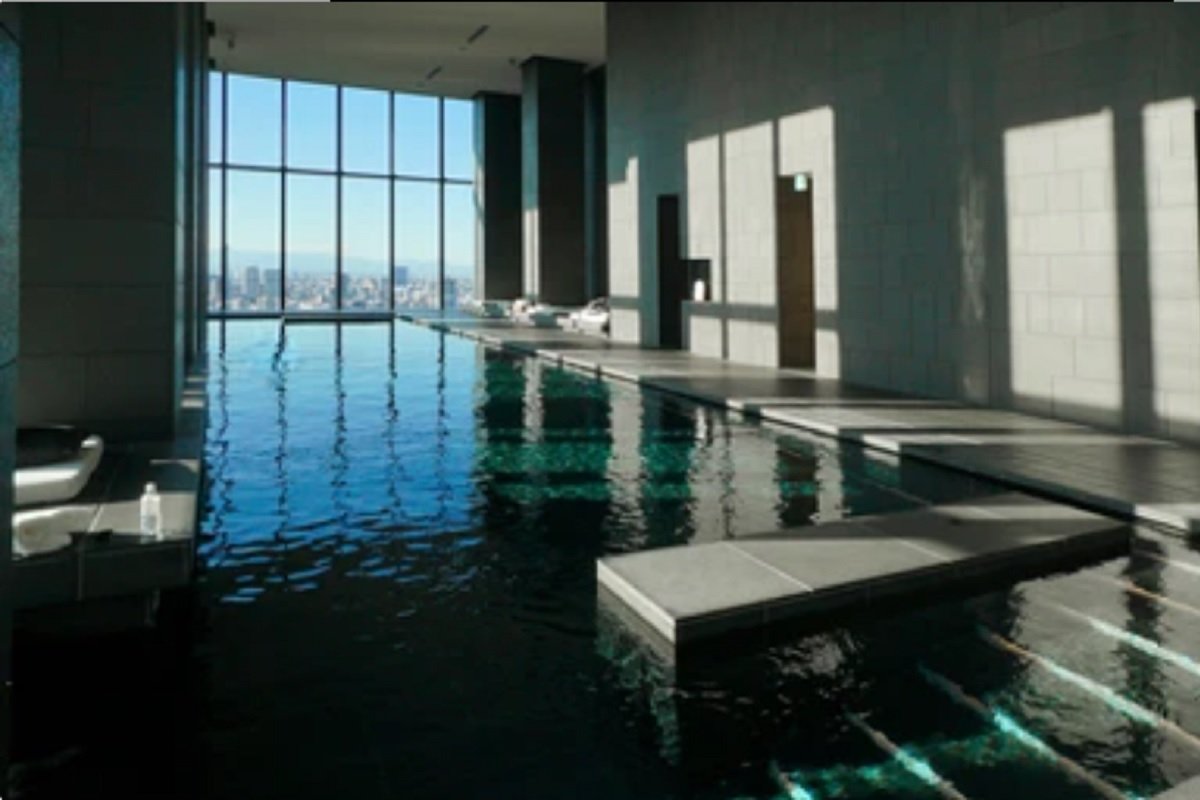 Aman Tokyo is an urban retreat far above the dizzying whirlwind of old and new that embodies Tokyo, spanning the top 6 floors of the newly-built Otemachi Tower.
The hotel's architecture is inspired by traditional Japanese dwelling constructions, with classic Japanese materials like wood, printed paper, and granite blending well with advanced technology and exquisite fabrics.
The hotel is owned by Aman, the nation's most elite hotel chain, and offers 84 guestrooms and spacious suites, each with a distinctive layout, spectacular views of the city, and every modern amenity you could imagine.
Each apartment contains a big furo, a deep soaking tub essential to the Japanese bathing practice. There is also a constant nod to the outdoors, from the hotel's secret garden in the spectacular lobby to the textiles and paintings that have been effortlessly incorporated into the design.
Park Hyatt Tokyo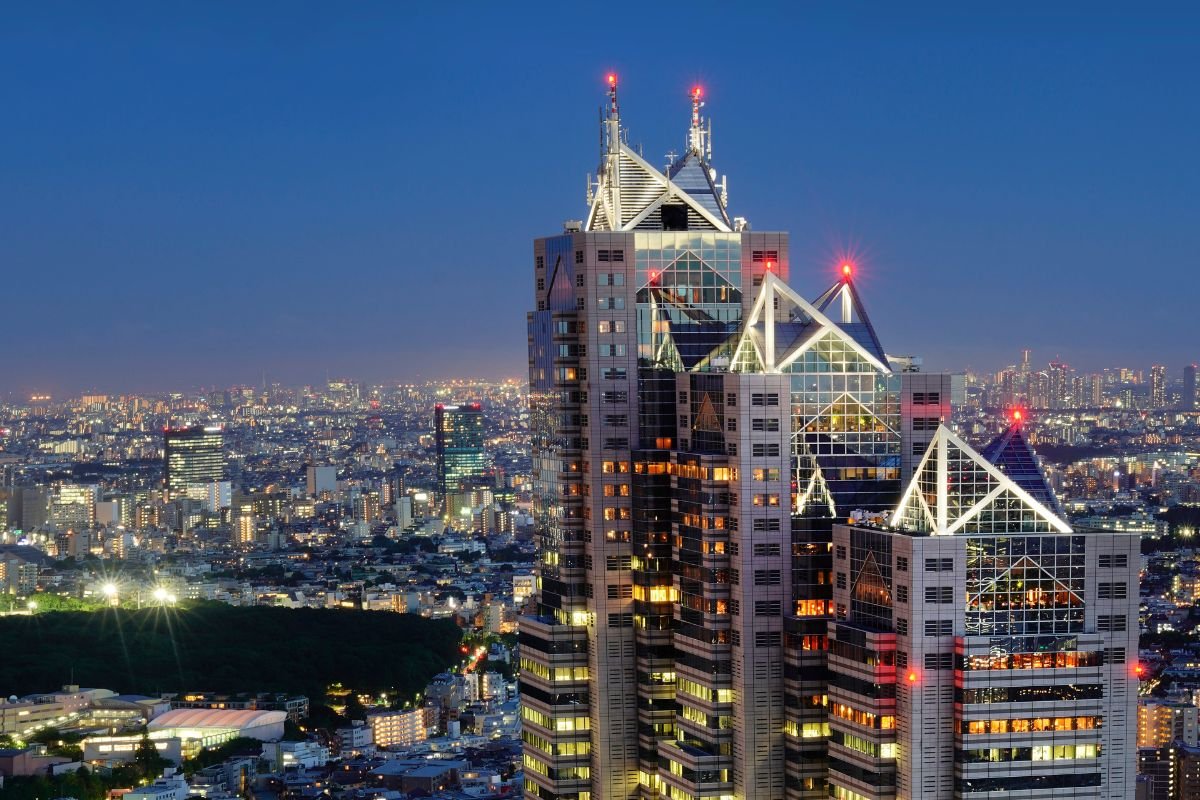 It is apparent that a break at Park Hyatt Tokyo will be an unforgettable adventure from the instant a guest comes in and takes the apartment key on a sterling silver keychain.
The famed Park Hyatt Tokyo hotel, situated on the upper floors of a futuristic skyscraper, is an exquisite haven of openness and tranquility facing Tokyo and the Kanto Plain, where you can even catch a glimpse of Mount Fuji.
The elegantly equipped interiors showcase earthy tones of vivid green and brown contrasted with dark furniture, and a deep comfort from the excellent hardwood, hand-tufted rugs, and natural-fiber woven soft furnishings.
Guests can enjoy some downtime in the spacious bathtub while sipping a drink from the wet bar, or they can sprawl out in the plush kimono and watch a movie. Beauty products, slippers, as well as hairdryers, are provided by the hotel free of charge.
Four Seasons Hotel Tokyo At Marunouchi
The Four Seasons Hotel Tokyo at Marunouchi is the tiniest and most modest location in the famed Four Seasons hotel family, located within walking distance of Tokyo Station.
Marunouchi is the Four Seasons' homage to the luxury resort in the heart of Tokyo, with just 57 vast yet cozy rooms outfitted with toned-down modern furniture and floor-to-ceiling screens.
It also houses one of the Japanese capital's more talked-about eateries, the Motif Restaurant & Bar, which provides an unforgettable experience: authentic French cuisine managed by executive chef Hiroyuki Asano and kitchen adviser Hiroshi Nakamichi.
You'll also find a modern spa equipped with Japanese tubs, a large fitness center, and panoramic views of the city.
Andaz Toranomon Hills
Guests will enjoy a sparkling atmosphere at this hotel, which reflects Tokyo's modern metropolitan lifestyle. Andaz Tokyo is housed in a 52-story tower and has 164 guestrooms, 8 of those are luxury apartments.
The décor is mostly made of natural materials, which reflects the Japanese nature-oriented architecture style.
Andaz provides unmatched penthouse flair to this city's eating and nightlife environment from the building's summit on the top floor, with stunning scenery from the rooftop lounge and the city's tallest wedding chapel.
The Tokyo Olympics were held in the Toranomon district back in 2020. Since then, both the hotel and the district as a whole have seen a surge in popularity and demand.
Mandarin Oriental Tokyo
The Mandarin Oriental, sitting on top of an office block in Tokyo's ancient Nihonbashi area, combines international extravagance with a healthy amount of Japanese refinement.
The guest rooms have a neutral tone with hints of orange and turquoise, big bathtubs, and an unrivaled level of customization: even the apartment's bonsai tree includes a message greeting visitors by name.
In contrast to spectacular views and an outstanding spa, the venue's upper floors feature no fewer than ten pubs and restaurants, ranging from Michelin-starred micro nibbles at Tapas to an authentic Italian pizzeria.
Visitors are adjacent to Tokyo's most popular spots thanks to its desirable Nihonbashi location and a bird's eye perspective of the cityscape. On arrival, guests will also receive a complimentary delivery box and shoe-cleaning and laundry service.
Imperial Hotel Tokyo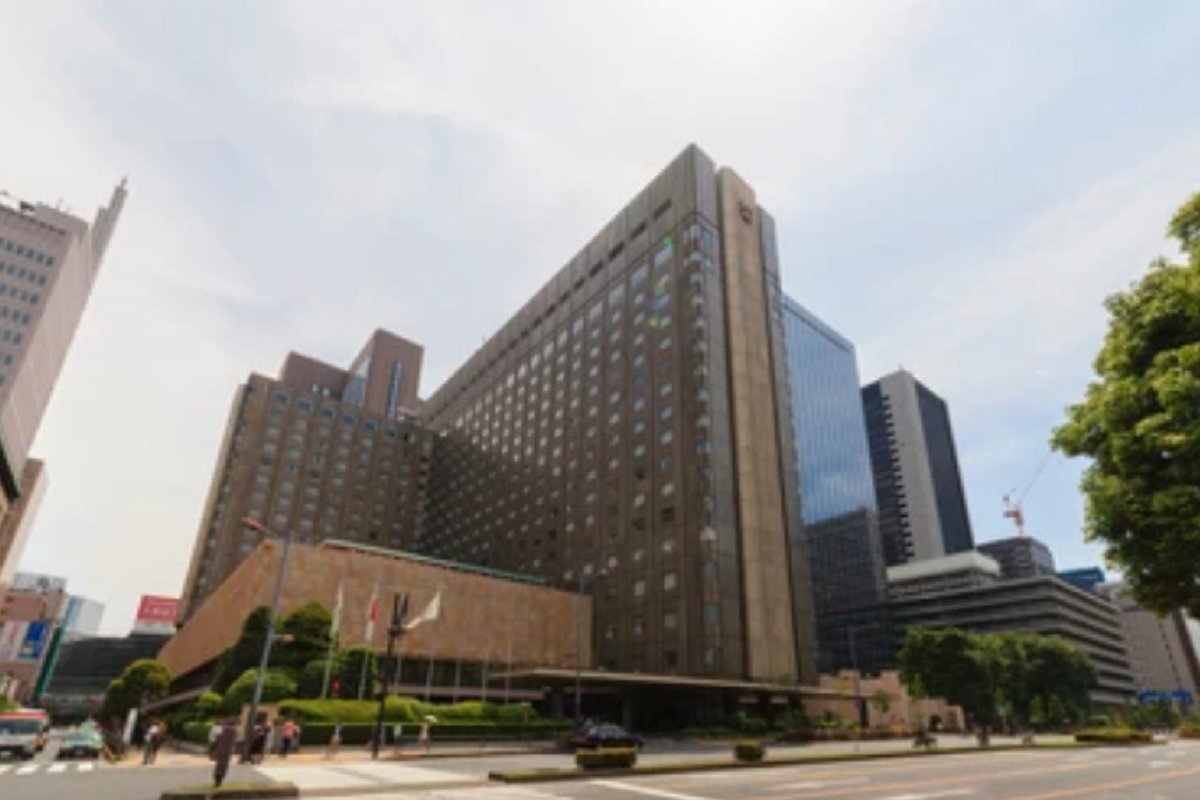 There isn't a gigantic old hotel in Tokyo, but the Imperial, which premiered in 1890 and was restored by Frank Lloyd Wright, gets pretty close.
Sadly, a 1970 enlargement and renovation signified the end of the old Art Deco grandeur, but Wright's memory continues on in the Old Imperial saloon and Wright-inspired décor.
The hotel is well-regarded amongst Japanese people, as seen by the immense popularity of its 13 eateries, buzzing bar, and basement shopping complex.
The guestrooms are divided between the main structure and a tower, with the latter favored by foreign visitors because of its taller (and hence superior) views of the city and closeness to the pool area and gymnasium.
Ginza and Tokyo Station are both within a short walk of the hotel.
The Ritz-Carlton Tokyo
Every single room at the Ritz-Carlton, which is perched on the top floors of the 53-story Midtown Tower in lively Roppongi, offers fantastic city panoramas, services at the spa, and meals at eateries like the Michelin-starred French-inspired Azure 45.
The guestrooms are, unsurprisingly, modern and roomy, and the Midtown setting is near-ideal.
Boutiques, prominent exhibitions such as the Mori Art Museum, and other activities can be found in both the Midtown area and neighboring Roppongi Hills, and it's straightforward to go to Shibuya, Shinjuku, and far beyond via Roppongi.
There's also a broad range of engaging events for tourists, from manga sketching lessons and wadaiko percussion sessions to origami for children and sake sampling, if you need a little help digging into Japanese society.
BnA Studio Akihabara
Tokyo-based art and design company BnA has pulled together creative disciplines to produce Tokyo's most visually impressive accommodation, with 5 guestrooms designed to run as habitable art exhibits.
The Athletic Park suite, for instance, is influenced by graffiti-covered parks from its creator's childhood, while the Responder apartment's windows are painted with a 360° artwork that combines traditional Japanese-specific techniques like dragons and cursive script brushstrokes with graffiti art and contemporary.
Akihabara's sidewalks are equally vibrant. This is Tokyo's comics epicenter, yet there's also a thriving modern art culture to explore. As an added incentive, a portion of the proceeds from each reservation is donated to the artists who created the rooms.
Final Thoughts
Japan has thousands of impressive hotels to choose from and the possibilities for your stay are truly endless. However, if you're looking for a hotel that exudes luxury, the eight options in this list are perfect for you.
Latest posts by Aura Ruggeri
(see all)