When you think of a ski holiday, your first thought is probably of somewhere mainstream, like Aspen or Alpe d'Huez. However, Japan actually boasts some of the world's best and most beautiful ski resorts. 
There are, in fact, more than five hundred Japanese ski resorts. Being faced with this many options can make it hard to choose which resort to visit.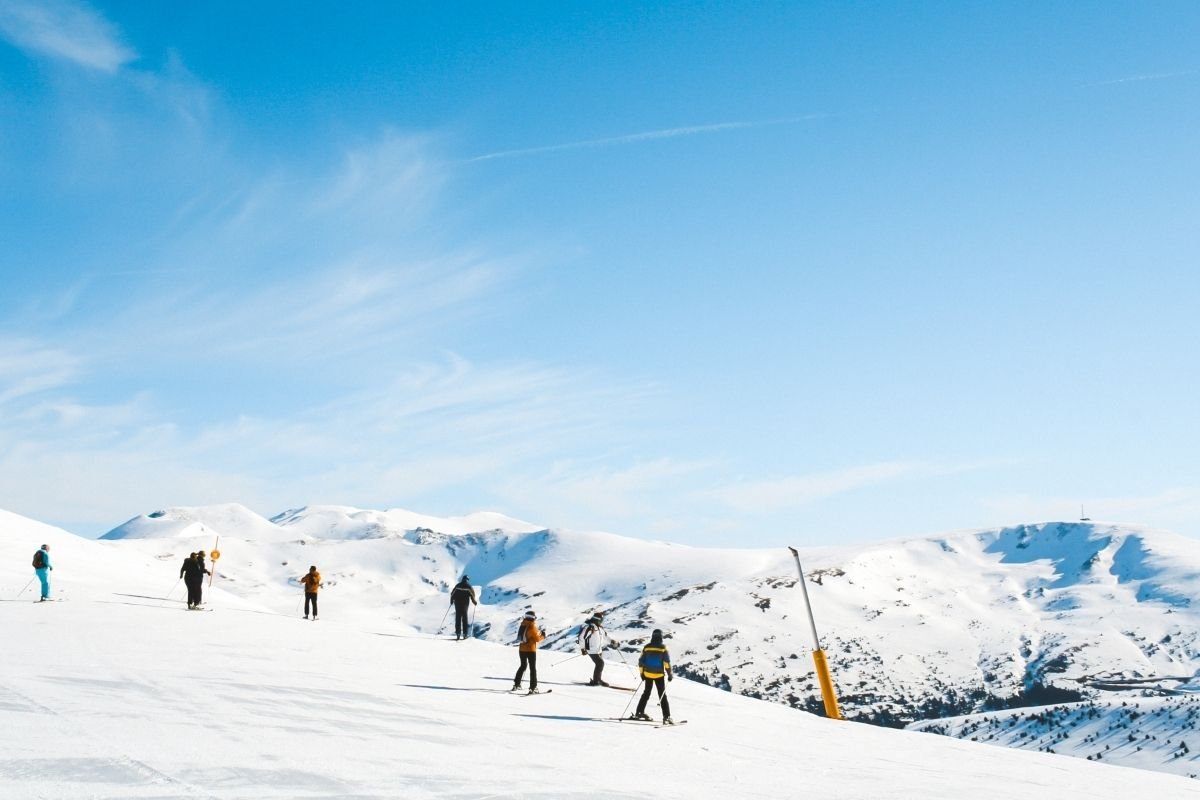 That is why we have put together a list of our top ski resorts in Japan, so that you can find the one you deem to be the most worth visiting. 
Carry on reading to see which Japanese ski resorts have made it to our list of favorites. 
1. Niseko, Hokkaido
First up is probably the most well-renowned ski resort in Japan, which is actually split into four different smaller resorts. These resorts are Niseko Hanazono; Niseko Grand Hirafu; Niseko Annupuri; and Niseko Village. 
Whilst they are each a distinct resort, all four of these make up a larger group called Niseko United, and they are all on the Annupuri mountain.
Niseko Hanazono is full of off-piste runs for more experienced skiers, including the famous Strawberry Fields area, which has an idyllic run through snow-covered trees.
Grand Hirafu is generally considered to be the main resort on the mountain. It has everything you need for your stay, including hotels, restaurants, ski shops and more.
Our favorite thing about the Grand Hirafu resort is that it hosts night time skiing sessions every single night! 
So, if you fancy a run in the dark before your nightly tipple of sake, head to Grand Hirafu for a wild ride.
Niseko Annupuri is the perfect resort if you are traveling with young children, or if you fancy a more laid-back environment. It has loads of easy runs, and is probably the quietest of the four resorts. 
Last, but not least, is Niseko Village. Niseko is best known for its off-piste and black runs, so is ideal if you are an experienced skier looking for a thrill. On the lower section of the Village resort, night skiing is available, just as it is in Hirafu. 
Lots of the village's runs are long and grueling, and should only be faced by well-practiced skiers! 
If you want to try out all four parts of the mountain, there are loads of lift passes available to buy that enable you to access all four resorts.
Equally, if you decide you only want to get to know one resort at a time, you can get individual passes for each one. 
Niseko resort is blessed with a very northern location and its proximity to Siberia. The harsh weather that travels over from Siberia gives the Niseko resort powdery snow (see also, 'Does it Snow in Tokyo?'), and in exceptional quantities. 
Throughout the winter months, the snow on these mountains is guaranteed to be fluffy and high quality, reaching an average snowfall of 15 meters. This makes the snowy runs down the mountains perfect for skiing.
The slopes are a great mix of ability levels, so are perfect for a group of mixed abilities, or for any type of skier.
30% of the slopes are designed for beginners; 40% for intermediate skiers; and 30% of the slopes are made for expert and experienced skiers.
There is a slope for literally every member of the family, and for all ranges of experience. The best time to visit this ski resort is in its main season, which is from December to April, when the powder bowls are deep, the runs down the mountains are fresh and the snow is packed. 
2. Zao, Yamagata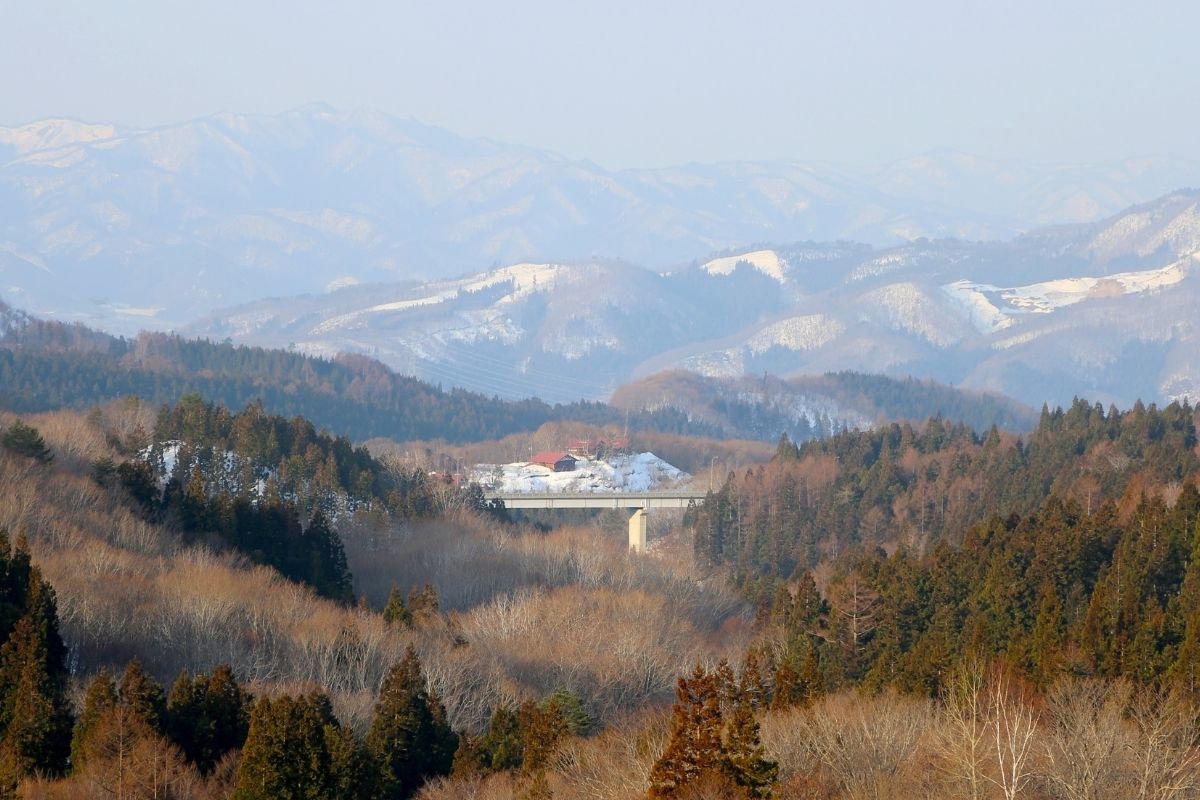 Located in the Northeastern part of the country, this ski resort is perfect for all experience levels – not only for skiing, but also for snowboarding. 
There are a total of twenty-seven different runs at this resort, which cover a range of difficulties. If you fancy a quad-burning, sweat-inducing run, give the Downhill Course a try.
It is a whopping ten kilometers long, and takes you through a snowy wonderland of vistas, making you feel like you are in a real-life snow globe. 
For experienced skiers with a thirst for adrenaline, try the Yokokura Wall run. Its steep decline reaches a mind-boggling 38 degrees, and is not built for the faint of heart. 
As well as these thrill-inducing, more challenging runs, Zao also has its fair share of gentle rides. Some courses are only one kilometer long, and there are plenty of shallow declines for beginners to try out. 
Included in this resort is a family snow park, which has been designed for those with young families to ski freely and to have a great time. There really is something for everyone at this resort! 
Similarly to parts of the Niseko resort, certain areas of the Zao ski resort offer nighttime skiing. Night skiing is available for any brave takers in the high season, and is usually between 5pm and 9pm every day. 
As well as providing skiers and snowboarders with great rides, Zao also hosts a plethora of great activities. For example, the resort hosts mountain treks every summer, which involves group walks across the resort's mountain range. 
The skiing resort is also linked with the Onsen resort, which has loads of hot springs to bathe in after a day in the cold snow.
Plus, every February the ski resort is home to two big events: the Night Light-Up and the Snow Monster Festival. 
Some of the resort's runs even have sculpted snow and ice monsters dotted around the paths and trees, making the skiing experience unlike any other. 
3. Hakuba, Nagano
One of the reasons this ski resort is so well known and popular is because Nagano hosted the Winter Olympics of 1998.
It is located right at the center of the Japanese Alps in the Hakuba Valley, and is home to a total of ten individual ski resorts. 
The ten resorts combine to give visitors an extensive variety of runs and slopes, making it suitable for skiers of all abilities. 
If you are looking for ridiculously powdery snow, check out the Cortina area of the resort. It has loads of tree runs that boast meters of fluffy snow, so that strong skiers can get their powder fix, while enjoying the surrounding greenery. 
If you are only just starting out, or your skiing needs a bit of practice, head over to Kashimayari or Goryu. Kashimayari is perfect for both adult and child beginners, and has plenty of room to practice your technique. 
Goryu's slopes are smooth and wide, and have a very slight decline, so are ideal for those who want to work on their technique at slow speeds before trying out steeper runs. 
If you are heading to Hakuba with a young family, the Tsugaike Kogen resort might just be the perfect one.
As well as providing a range of slopes for you and your family to enjoy, this resort also has loads of terrain-based activities, for when you and your kids want to mix things up. 
From ropes courses to tobogganing to paragliding, this resort has everything you need to experience a holiday that you and your family will never forget.
As with most ski resorts in Japan, the best time of year to visit Hakuba is between December and April. This is when the snow will reach around 11m deep, and the snow will be in pristine condition. 
4. Mount Fuji
Japan is famous for this mountain. It is one of the world's most famous mountains, and is a must-see destination for tourists and photographers.
Who wouldn't want to have views of this historical mound while they ski?! Mount Fuji (see also 'Can You Climb Mount Fuji?') has two main ski resorts, both of which have incredible views.  
First up in Fujiten Snow resort, which hosts skiing every day of the week, and even some nights! Across this resort there is a wide range of slopes, with difficulties ranging from beginner to advanced, and declines ranging from 10 degrees to an unforgiving 32 degrees. 
The bulk of the runs are designed for intermediate skiers, but there is something for every level.
Fujiten is a fairly small resort, and the longest run is only 1.5 kilometers long, so this might not be the top choice for those with a longing for cross country skiing. 
The second main ski resort at Mount Fuji is the Yeti resort. Yeti has slightly less variety than Fujiten, but still has plenty of routes for all experience levels.
Half of the runs are designed for beginners, so it is a great resort to visit if you are still getting to grips with the sport (see also, 'Why is Baseball so Popular in Japan?') . 
Yeti is a very small resort, with only one restaurant and a total of just 3 km of skiable trails. 
5. Rusutsu, Hokkaido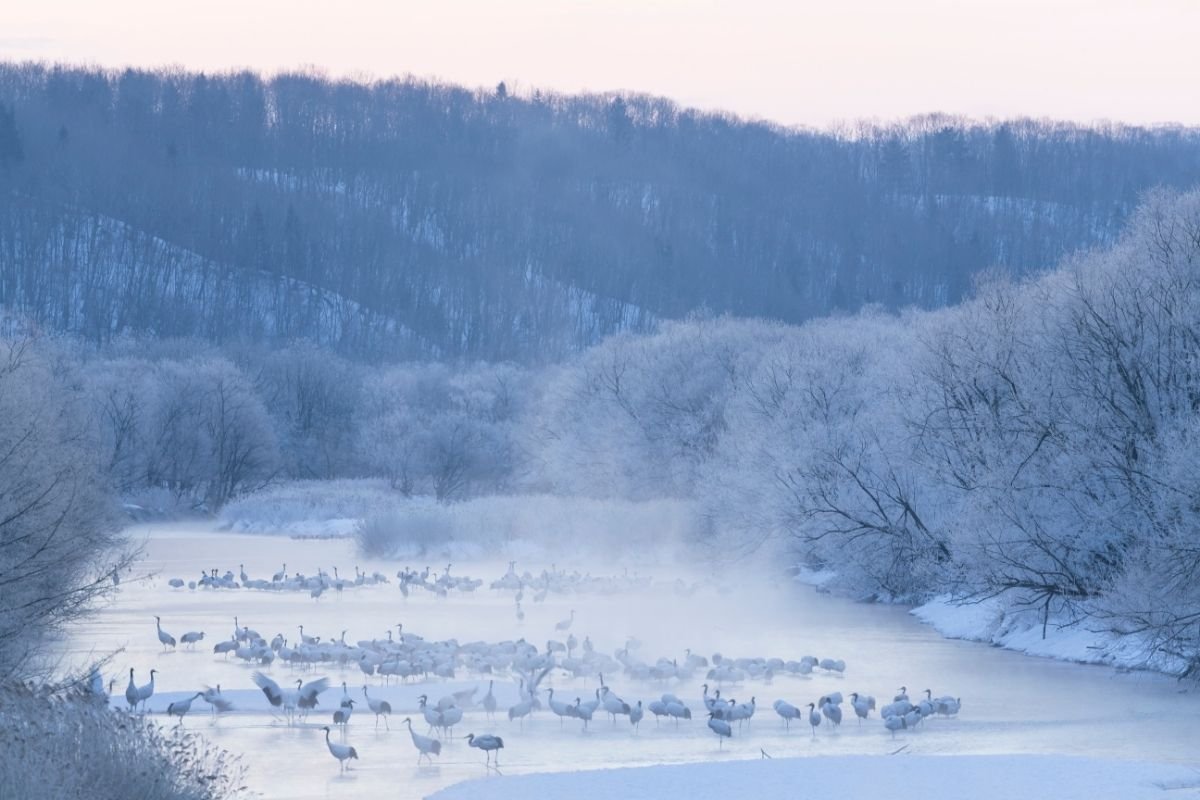 Located just to the south of the first resort on our list, Rusutsu is Hokkaido's biggest resort. The resort comprises three mountains, all of which get a covering of up to 14 meters of snow every single winter.
The snow is not just plentiful, but also powdery, making this resort the powder lover's paradise. 
This resort has courses for all experience levels. 30% of the runs are for beginners, 40% of them suit intermediate skiers, and the remaining 30% are perfect for expert and very experienced skiers. 
If you are a beginner, this resort also has a great ski and snowboarding school for both kids and adults, where you can learn either in Japanese or in English.
Don't worry if you don't yet have your own equipment; there are plenty of ski rental shops dotted around the area for you to borrow from. 
As well as providing a range of skiing routes, this resort also has loads to do for the times when you've had enough of the snow. Their indoor wave pool is a fun alternative to an afternoon of skiing, and will provide endless entertainment for people of all ages. 
If you are happy to stick to the snow, but still fancy a change, you can try out snow rafting or even snowmobiling! This resort is full of opportunities for you to make life-long memories with your friends and family. 
6. Sapporo Teine, Hokkaido
As you can tell, Hokkaido is one of the best areas for skiing in Japan. This resort is probably the most popular skiing site for tourists in the country. 
The resort in Hokkaido's capital has tracks for all types of skiers and snowboarders, ranging from first-timers to snow pros.
It is quite a small ski resort, though, and only has fifteen trails. The lower part of the resort is ideal for intermediate and beginner skiers, where the slopes are gentle and wide. 
The upper part of the resort is better suited to experienced skiers, or those in the mood for a challenge.
Alongside the black runs that flow down the mountain, there is also a pretty long green run that starts in the upper part of the resort, and which would suit beginner skiers very well. 
If you trek to the top of the resort on a clear morning, you will be treated to stunning views of the town of Sapporo in the valley below you.
Sapporo itself is known for being one of the snowiest places not just in Japan, but in the whole world. 
The resort is therefore always bound to get decent amounts of snow in winter, averaging 10 meters of snowfall each and every season. 
While this resort is revered, it is not the most convenient place to ski. There are no accommodation facilities on or around the mountains of the resort.
Because of this, those who ski at the resort have to find somewhere to stay in Sapporo, and will therefore also have to find transportation to and from the resort each day. 
This may not be such a bad thing, though. Sapporo is in and of itself an amazing city to explore.
Its streets are bustling with high-end restaurants and rows of clothes stores, and adults can immerse themselves in its wild nightlife and bar venues. 
Having this city as your breakfast and après ski location would be an incredible experience, and could only elevate your skiing experience. 
Final Thoughts
So, there you have it: our six favorite ski resorts in Japan. Nearly all of these resorts have a variety of runs, and are well-suited to skiers of all abilities.
Whether you are traveling solo, with a partner, with friends or as a family, we are certain that at least one of these resorts will be a perfect fit for what you have in mind for your ski break. 
While there are hundreds of other ski resorts dotted around the country, we believe that these six resorts offer the best skiing conditions and holiday experiences of them all. 
Latest posts by Aura Ruggeri
(see all)