Romance is one of the most popular movie genres in the world, this is certainly true in anime, too. If you're looking for an romance animal movie that will linger on your mind, then you've come to the right place. 
These anime movies explore diverse topics, from heatbreak and love to vengeance and conflict – there is something for everyone.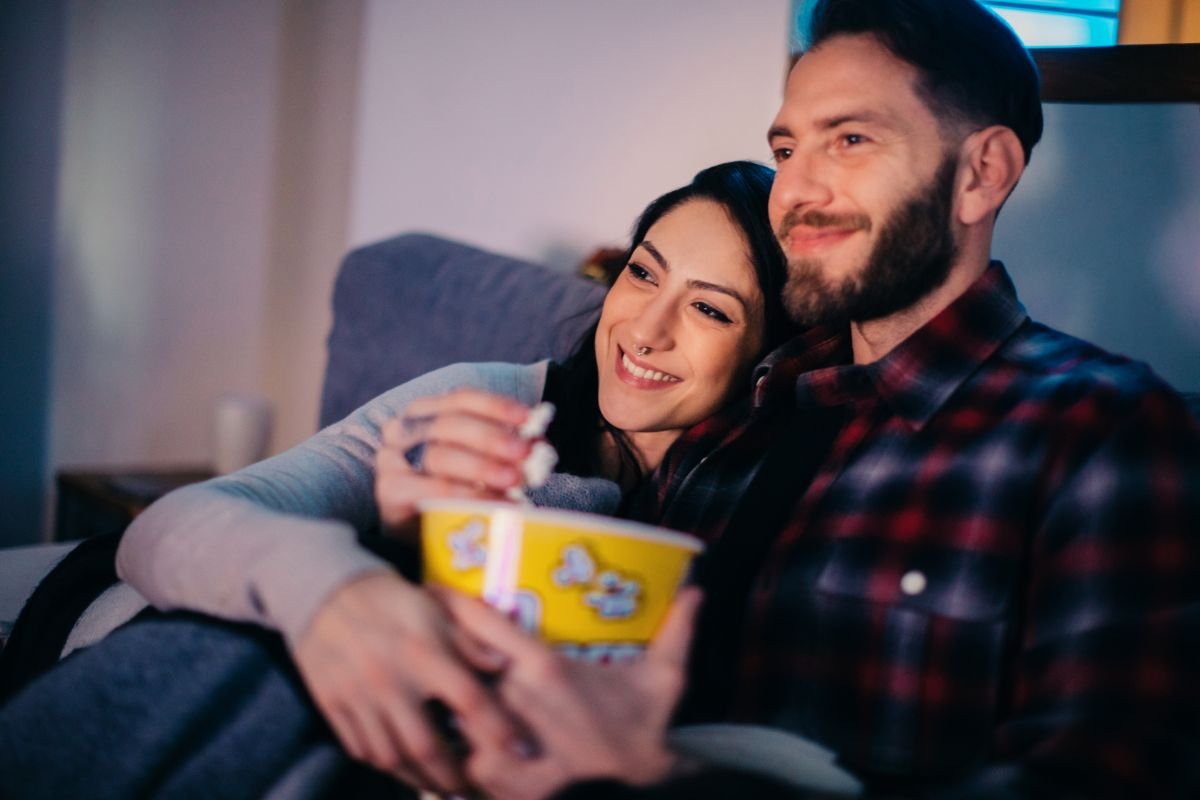 Anime romance movies only get more intense when producers combine them with psychological thrillers, musical, science fiction, action, and many other genres. 
As such, anime romane movies have created a reputation for themselves and are skyrocketing with a diverse fanbase. 
With this in mind, below, you will find the best romance anime movies. 
1. Weathering With You
Weathering with You highlights the story of a young high school boy who decides to run away to Tokyo after getting tired of his unending issues at home. 
On the ferry to Tokyo, he is faced with misfortune, however, luckily his friend is there to save him. 
When he arrives in Tokyo, he gets a job, where, as a result, comes across a girl who is able to manipulate the weather. Here, he also discovers that she's an orphan. 
Feeling sorry for her, he proposes a great new business venture for the two of them. Soon enough, the two are making lots of money from his idea and her gift. 
However, as the story progresses, so do her powers, but not in a good way – her body begins to evaporate. The young hero promises to protect her. 
This movie captured the hearts of many through its themes of love and kindness. 
2. Howls Moving Castle
Howls Moving Castle tells the story of a young girl called Sophie who – until she met the wizard, Howl – led an uneventful life at her father's hat store. 
Howl, who lives in a literal flying castle, becomes friends with Sophie, and their relationship soars. Although, an evil witch casts a spell on Sophie, one in which is designed to make her age fast. 
Destroyed, Howl does everything in his power to help Sophie revert back to normal, taking on the evil witch head first, and through the power of love. 
This 2004 classic romane animal movie is beloved by millions of people worldwide, perhaps for the movies emphasis on fighting to the ends of the earth for your loved ones. 
Plus, the movie has claimed many rewards for it's impactful scriptwriting. 
3. From Up On Poppy Hill
Unlike the other animal romance movies already mentioned, From Up on Poppy Hill takes place in 1963 Japan. 
The movie follows the adventures of a 16-year-old girl known as Umi who lives in a boarding house. 
One day, she meet a boy named Shun – who is a member of the school's newspaper team – together, with one other person, they decide to clean the clubhouse. 
During this time, the trio discovers that the school chairman, and another buisnessman, have undergone plane to demolish their school. 
Having developed deep feelings for one another and the school itself, the couple, and Shiro, take it upon themselves to save their school by convincing the chairman to change his plans. 
This is a unique story showcasing love not only for our fellow humans, but also for places, too. 
4. Whisper Of the Heart
The next movie showcased on this list is Whisper of the Heart. This movies – which is based on a manga with the same name – tell the tale of a young girl with the dream of becoming a writer when she grows up. 
One day, she finds out that all her library books have previously been checked out by Seiji Amasawa. 
On her way to school, she meets a large cat who leads her to an eccentric antique shop. 
From here, she begins writing her novel and starts her journey to find her soulmate. 
This story tells the take of a girl and a cat, with a guy who would reach the ends of the earth the gain her attention. 
With its clear themes of love and kindness, the movie won the hearts of many across the world. 
5. The Wind Rises
This movie tell the story of a young boy and his appreciation for airplanes. 
Growing up he always wanted to become a pilot. However, his dream of becoming a pilot where shattered due to his nearsightedness. 
Crushed, he maintains his love for airplanes and goes on the read about plane designers and past pilots. 
His passion for planes is only deepened when he mets the love of his life who goes on to further his passion for aviation. 
Courage, persistence, and passion are all themes highlighted in this movies – there is no doubt why it has become a favorite among fans.
6. Your Name
This is an exciting movie telling the story of two teenagers whose lives become intertwined when they discover they have a magical connention and are swapping bodies. 
The girl's dream to move to the city and away from suburban life is met when they start swapping bodies. However, it isn't a dream, both were living the lives of the other during the swaps. 
One day, the two decide to meet. However, before doing so, things become even more weird and complicated for the two. 
In 2016, Your Name became the highest-grossing movie of all time – racking up various awards. 
The movie's depiction of how humans are deeply connected to one another touches the hearts of many. 
7. The Garden Of Words
This movie focuses on the encounters of a 27 year old woman and a 15 year old boy. 
On rainy mornings, these two always met at a particular spot in the garden where they soon become chatty with one another. 
While the woman never shares any information about herself to the boy, the boy tells her everything about himself. 
Once he discovers who she truly is, the two discover that they have actually been helping each other walk through life together. 
The movie highlights that maturify is a factor of the mind. It shows that, deep down, no one really knows what they are doing – whether old or young – and that this is OK. 
It shows that adults can feel the same feelings as teenagers, and how teenagers can suffer just as much pressure as adults. 
8. The Girl Who Leapt Through Time
The fantasy romance animal movie tells the tale of a young girl who accidentally trips on a walnut before a blackboard.
On her way home, while cycling down a hill, she is hit by a train. Miraculously – yet strangely – she doesn't die. Rather, she is transported minutes back in time before getting hit. 
Later, she discovers that she can leap through time. With her newfound super power, she starts taking advantage of this by jumping out of awkward events and situations. 
However, before long, she discovers that her time jumps have an adverse effect on those around her – she then dedicates her jumps to helping others. 
This 2006 anime movies highlights the kindness of the human heart.
9. 5 Centimeters Per Second
The movie follows the story of a young boy who befriends the new girl who just transferred to his school. 
We are taken through a journey of genuine friendship which soon develops into something more. 
However, the two are forced apart in a bit to further their studies. Although, they realized, even when apart, they can communicate deeply. 
While the two go on with their separate lives, finding different partners and children, their connections remains. 
This movie shows the power of the heart and how not all love has to be romantic. 
10. Doukyusei
This movie shares the tale of a youngboy who is a part of a band. In the movie, himself, and his whole class, are forced to partake in the school's chorus festival. 
As a result, he meets one of his classmates who is known for their brilliance. Although, remarkably he finds him woefully failing to get the song right. 
Shocked – yet pleased – to see the top student struggling, he takes it upon himself to teach his new friend the song for the upcoming event. 
As the two meet after school, the two bond over songs, and soon realize their hearts beat together as they harmonize. 
This movies tells the story of how an unlikely friendship between two students can bloom into a relationship with deeper feelings. 
Unlike some other animal movies, this shows the love between two boys who are growing through life together. 
Final Thoughts
While being animated, anime movies still have the power to deeply touch the hearts of many. With diverse themes and plots, anime movies can cover a range of topics accurately. 
However, keep in mind that you may want a box of tissues close by when watching these movies. Hopefully, this guide has informed you on the best romance anime movies.
Latest posts by Aura Ruggeri
(see all)