Japan is undoubtedly an awesome place to live and work. From the beautiful seasonal cherry blossoms to the out-of-this-world technology and amazing cityscapes, there are plenty of reasons that tourists flock to Japan every year.
It's also an extremely attractive option to move to, whether you're a recent college graduate looking for your next adventure or a long-time employee who feels like a life change-up.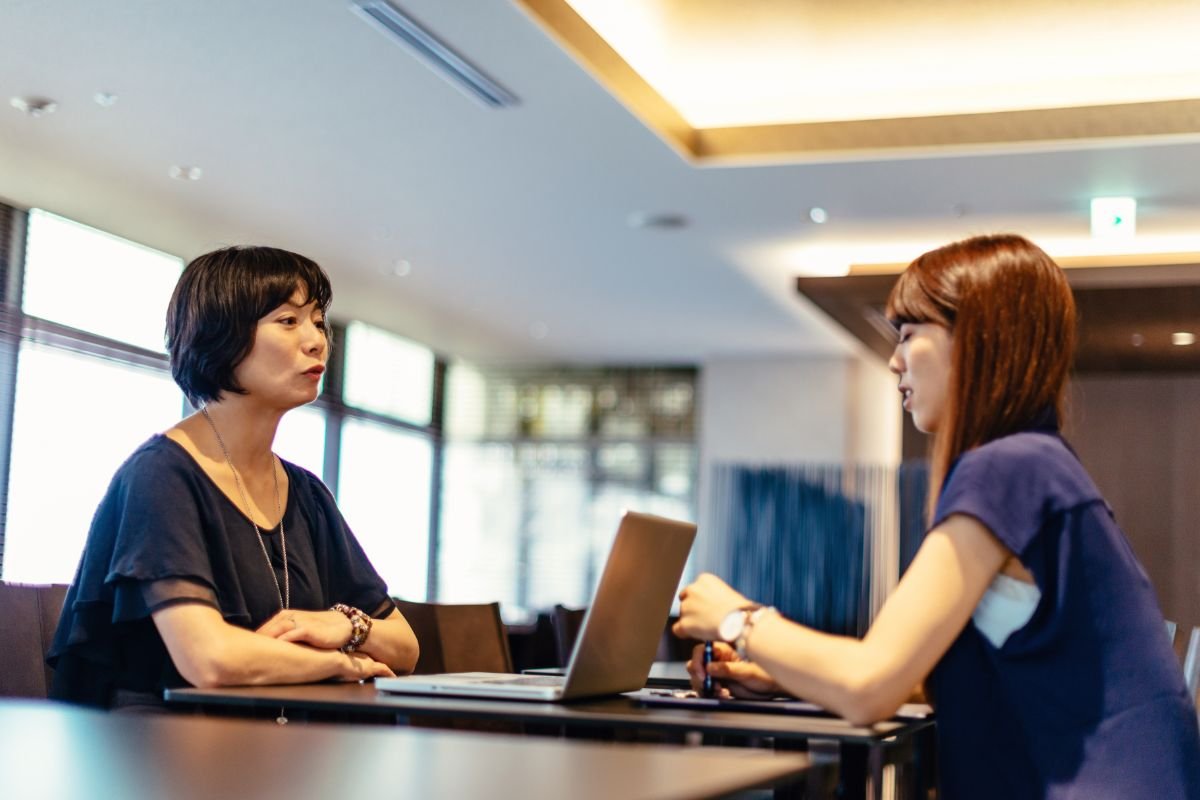 If you've thought about moving to Japan (see also 'How To Move To Japan From The US'), you may be wondering what the best jobs in the country are, after all, everyone needs to make money!
Especially if you plan on hitting up Japan's famous karaoke bars and weird but wonderful vending machines. Luckily this article has you covered! We'll go through the 8 most popular and best-paying jobs in Japan for foreigners (see also 'Can Foreigners Buy Property In Japan?'). 
English Teacher
There are many different kinds of jobs available for foreign teachers in Japan. You'll normally need a degree in any subject, and some programs require a TEFL certificate, too. 
Teachers are paid quite well in Japan, especially if they're working at private academies or universities. Also, business English teachers make more money than regular English teachers. 
Japanese students (children and adults alike) are very hardworking so teaching them should be rewarding, and you'll probably pick up some Japanese too! 
Average salary: ¥2,994K
Lowest salary: ¥254K
Highest salary: ¥3,498K
Requirements: Fluent English speaker (native level), bachelor's degree, ESL certificate & experience helps.
Translator
There is always a need for translators and interpreters in Japan, especially in the gaming industry. Translation jobs are required for other languages, too, not just Japanese and English! 
There are many different ways to pick up a translator job in Japan, from freelancing to big companies.
Salaries (see also 'What Is The Average Salary In Japan?') vary widely for translators, they can make anywhere from around ¥259K to ¥743K, and this depends a lot on the company they are hired by, and whether they are a freelancer or not.
Sales Professional
Marketing and sales jobs in Japan involve promoting goods and services, conducting market research, and advertising. 
You should be creative, a great communicator, and speak Japanese fluently. There are a lot of sales and marketing jobs in Japan, so if it's a career you're interested in you could make quite a good salary.
Average salary: ¥5,699K
Lowest salary: ¥3,509K
Highest salary: ¥10,141K
Requirements: Marketing experience, fluent in Japanese. 
Customer Service
Customer Service jobs are highly paid in Japan. Many companies are hiring foreign workers to fill these positions. 
If you speak fluent Japanese, you may want to consider becoming a customer service representative. It's a great way to practice your language skills, and it's a good option for college students who are on a gap year in Japan and want to pick up part-time work in a bar or store. 
Customer service jobs tend to be more flexible with hours, giving you more time to explore Japan.
Average salary: ¥3,883K
Lowest salary: ¥205K
Highest salary: ¥5,478K
Requirements: Japanese language skills & valid visa.
Information Technology
With great technology, comes great responsibility… and a lot of IT jobs! If you possess Japanese language skills and an aptitude for IT, this is probably the best job option for you. 
It's one of the highest paying industries in Japan for foreigners. IT workers build, test, repair, install, and maintain software and hardware on complex IT systems.
IT is a fantastic career option no matter what country you're living in as it offers a great salary and lots of job opportunities. 
Going into IT in Japan will ensure that you live a comfortable life as a Japanese citizen. 
Average salary: ¥5,881k
Lowest salary: ¥4,064k
Highest salary: ¥7,070k.
Requirements: Job experience, Business level Japanese. 
Business Analyst
Business is booming in Japan, and so are jobs for business analysts. Business analysts work to better the systems and processes of businesses. 
Through analytical research, they devise business solutions with and effectively make businesses more competitive, while finding ways to cut costs. 
If you already have relevant business experience and are fluent in Japanese to a native level, you can make a nice salary in Japan with this job.
Average salary: ¥6,015K
Lowest salary: ¥3,912k
Highest salary: ¥9,182k
Requirements: Fluency in Japanese and English, business experience.
Banker
Banking is one of the highest-paid jobs for foreign workers in Japan. Banking is a well-paid career option anywhere in the world, but if you are fluent in both Japanese and English, you could make some serious money. 
Big investment banks can afford to give foreign workers a high salary, and will often help to relocate skilled foreigners too. 
Average salary: ¥11,210K
Requirements: Fluency in Japanese and English, experience. 
Doctor
Being a doctor is an extremely high-paid career in Japan. Moreover, doctors are respected by the Japanese public and are often involved in very interesting healthcare work which is at the forefront of global research in medicine. 
Doctors are expected to work long hours in Japan, but if you like helping people you'll find it very satisfying. Being a qualified doctor is a passport to lots of different countries, as doctors are much needed worldwide. 
Why not use your expertise to move to an exciting country like Japan (for more information on moving to Japan, read here)?
Average salary: ¥15,395,717
Requirements: fluent in Japanese, qualified to practice medicine. 
Tips For Starting Work In Japan
There are a lot of things to learn about when you move to a new country, especially if you're going to be starting a career there. Check out some of our tips below to help you navigate your transition into Japanese life.
Work Culture
You must know how to deal with the Japanese work culture. Working in Japan requires you to understand the Japanese mentality. You must also learn to adapt and adopt this mentality to fit into the corporate world.
Working in Japan is a great opportunity for someone who wants to work abroad. You'll meet many different kinds of people and get a chance to see another culture.
However, there are some cultural differences that may affect your performance. For example, Japanese companies tend to hire employees based on seniority instead of merit.
This means that you'll need to work hard to advance in your position. Also, Japanese work tasks are broken down into bite-sized chunks, which may seem overly meticulous to Westerners, but if you're going to be successful working in Japan, you'll need to adhere to the country's cultural differences. 
Social Life
Japanese people are very friendly, they hang out together at bars and talk about common interests. 
However, to make friends in Japan you'll need to be friendly and approachable. It can be intimidating creating a new social network in a foreign country, especially if you're not completely fluent in the language yet. 
But as long as you remain open-minded and put some effort into socializing, you should make life-long friends in Japan!
Living Expenses
Living in Japan is expensive. It's recommended to live in an apartment in the city center where your job is based as this makes it easier to get around and socialize. 
There is also normally a wider range of rent prices so you can find something within your budget.
Prices vary depending on location, but you should expect to spend about 100,000 yen per month for a decent-sized studio apartment. 
Rooms in guest houses tend to cost less than apartments but may not offer a kitchenette.
Dorms are usually cheaper than private rooms but are more crowded. Expect to pay about 10,000 yen per week on food, plus eating out a couple of times. 
Some places offer all-you-can-eat meals for less than 300 yen. Make sure to maintain financial discipline and always have enough money in your bank account for the essentials.
It can be easy to overspend when there's so much to see and do in a new country!
How To Be Successful Working In Japan
The first thing you'll probably do when you start working in Japan is realize that you have a lot more to learn than you thought. 
That's why you should always ask questions and take notes. Don't worry if you make mistakes during your first few days. 
Just try to learn as much as possible and improve your skills every day. Here are some tips to make your working life easier:
1. Don't Directly Question Supervisors
Remember that in Japanese hierarchical working culture we must not question the judgments of supervisors. 
As a foreigner, you may think that this is strange, but to be successful in your job, keep in mind the hierarchy. Authority is everything in Japan.
2. No Excuses
Making excuses for a mistake is a no-go in Japanese working culture. In Japan, the best type of apology is "申し訳ございません (mōshiwakegozaimasen)", which translates to "there is no excuse." 
Even if the mistake isn't your fault, just apologize and say it won't happen again, it'll make your life much easier!
3. The Overtime Is Real
Everyone's heard about working overtime in Japan, and luckily as a foreigner, you won't be asked to put in the same crazy hours that most Japanese people do. 
If asked to do an extra thirty minutes, just go ahead and do it, it's worth it for the extra credit from your superiors. 
4. Take Criticism, Try Not To Be Defensive
Defensive people struggle in Japan. Being able to take criticism positively is an important part of Japanese work culture. 
If you get criticism, be grateful and try to learn from it!
5. Learn Japanese As Best You Can (Before You Go And When You're There)
Basic Japanese won't serve you too well in the working world unless you're an English teacher, but even then learning Japanese would make your time in Japan much more comfortable and enjoyable. 
Take real Japanese classes and try your best to master the language because you'll encounter more opportunities and have a much better experience.
Final Thoughts
Japan has many amazing benefits but also has its challenges. But, what's life without a challenge?
It will take time to adjust to the lifestyle and culture, but once you've done that, you'll find yourself adapting quickly and fitting in with the locals. 
You'll soon feel like you were born here and will greatly enjoy living in Japan. Hopefully, these tips will help you with your transition into the Japanese lifestyle and work culture. Good luck!
Latest posts by Aura Ruggeri
(see all)