When we think of car manufacturing countries we tend to think of America, France, Italy, and even the UK. We forget that Japan is actually a pretty good manufacturer of cars. They produce some really nice supercars, and some reliable nifty mass produced vehicles. 
From the little 5-door Toyota Aygo to the Nissan GTR, it is time to look at some of the best cars that come out of Japan, and all the cars they make.
Be ready to have your mind blown as you discover just how much of the vehicular world actually comes out of that tiny country in the Pacific! 
Mass Japanese Car Brands
We cannot deny just how influential Japan actually is in the car market. In mass marketing, Toyota is probably the most popular car brand in the United States, and it is certainly the most popular Japanese car brand. 
It is closely followed up by Honda, then Nissan and Subaru. 
Japan is host to Toyota, which is the 2nd biggest automobile manufacturer worldwide, just behind Germany's Volkswagen. 
So, what mass car brands are actually Japanese? 
Toyota (1937 – Current).
Honda (1948 – Current).
Subaru (1953 – Current).
Nissan (1933 –  Current).
Mazda (1920 – Current). 
Mitsubishi (1970 – Current). 
Suzuki (1909 – Current). 
Some of these brands are widely popular, making Japan possibly one of the most impressive car manufacturers worldwide. 
Luxury Japanese Car Brands
We all like nice cars, whether we can afford them or not. Amazingly Japan has come out with some top notch luxury cars. Some you may not even realize are actually Japanese! 
The Lexus for example, has been marketed in over 70 countries and territories across the world. Making it Japan's most widely sold luxury car maker. 
In fact, in a survey conducted back in 2020, the most reliable Japanese car was considered to be the Lexus. 
The Toyota Century (1967 – Continuing).
Lexus (1983 – Continuing). 
Acura (1986 – Continuing). 
Infiniti (1989 – Continuing). 
The Toyota Alphard (2002 – Continuing).
The Toyota Crown (1955 – Continuing). 
Mitsuoka (1968 – Continuing). 
Aspark (2005 – Continuing). 
Of course, with Toyota being the most successful brand to come out of Japan, they have produced plenty of luxury cars to match this brand. However, the Lexus is also viewed as one of the best and most reliable cars, and you can't lie, it is also a beautiful automobile too!
Japanese Truck Brands
While we do not tend to think of Japan when we think of trucks, plenty of decent brands of trucks have come out of Japan. Toyota's trucks alone are pretty good, but there is much more available if you want a Japanese truck. 
Hino is actually the leading producer of any medium, and heavy-duty diesel truck found in Asia. They are a subsidiary of Toyota Motor Corp (no surprises there), and is one of the 16 major companies that make up the wider Toyota group. 
Of course, no one is really surprised by this. Toyota is the most loved Japanese manufacturer, and with so many subsidiaries, their reliability and popularity speaks for itself. 
Hino: Light, Heavy-duty and Medium trucks & buses (1942 – Continuing).
Isuzu: Medium trucks classed 3 – 6 & buses (1934 – Continuing). 
UD: Light, Heavy-duty and Medium trucks (1935 – Continuing).
Datsun: Light trucks and economy cars (1931 – 2022). 
All Japanese Car Manufacturers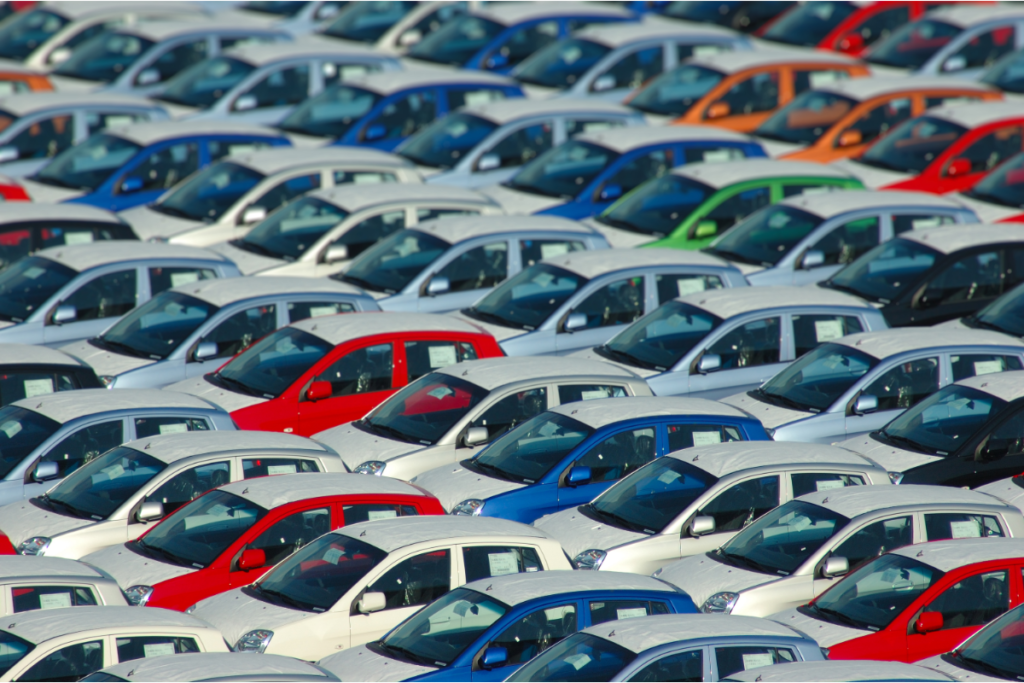 Japan makes more cars than you may think, and many of them are reliable, not all of them, granted, but you can get some very attractive and reliable vehicles out of Japan. 
Now, let's go over every single car manufacturer in Japan, regardless of the type of car that they make. 
Here is our full list of Japanese car manufacturers from A to Z. 
Acura.
Daihatsu.
Datsun.
Hino.
Honda. 
Infiniti.
Isuzu.
Lexus.
Mazda.
Mitsubishi.
Mitsuoka.
Nissan.
Scion.
Subaru.
Suzuki.
Toyota.
Top Japanese Cars
Like many of us, you might have a taste for the best cars, even if your wallet doesn't. Many of us will often judge the ability of a manufacturer on their ability to produce nice and reliable supercars, sports cars, and luxury vehicles (see also '10 Fast Japanese Sports Cars To Drive In Japan'). 
Since we have gone over the car manufacturers in Japan, let's now take a look at the best cars to come out of Japan. You have probably already guessed a few! 
The Nissan GT-R
Who are we kidding, this car is a bit like a PlayStation ride made into reality, it's a kid's dream car! It is well over a decade old now, and it represents the kind of gritty and mechanical driving manners that a few of us might see as being a bit retro. 
Sure, the Porsche 911 has made plenty of evolution through 3 generations and a few facelifts since this car went on sale, but what's wrong with that? It's a straight-line legend that does exactly what you want. 
The Mazda MX-5
If you do not like this car, you might need to get your eyesight checked. It is a combination of a cool design and some clever engineering. It is probably the most Japanese of Japanese cars. 
It is the size of a golf, and is probably the most visually appealing hatchback we have ever seen. Its concept is 30 years old now, but the MX-30 has brought it new life and into the age of electric. There is a lot to say and feel about this little speedster. 
The Toyota Supra
Of course Toyota would come out with something like this! The Supra is a great car and has smartly rebooted Toyota's Japanese muscle car roots. 
Its combination of a classic coupe with Zagato styled double roofing with kinks and slashes is something of eye candy to the motoring enthusiast. 
Let's not forget, if you want the full Fast & Furious experience, it is here to deliver! 
To Conclude
Japan makes plenty of cars that give you comfort and easy-going rides, but they also make plenty of cars that give you that thrill you are seeking. 
They are one of the leading manufacturers of cars worldwide, although sometimes we might forget that. If you haven't tried out a Japanese car yet, what are you waiting for?
Latest posts by Aura Ruggeri
(see all)