Is Easter celebrated in Japan? Especially if you're coming from a country that celebrates Easter in a big way each year, chances are you've asked yourself this question as you prepare to travel to this beautiful and unforgettable country this spring.
You will certainly be able to celebrate Easter in Japan, and you can certainly continue to celebrate during your stay.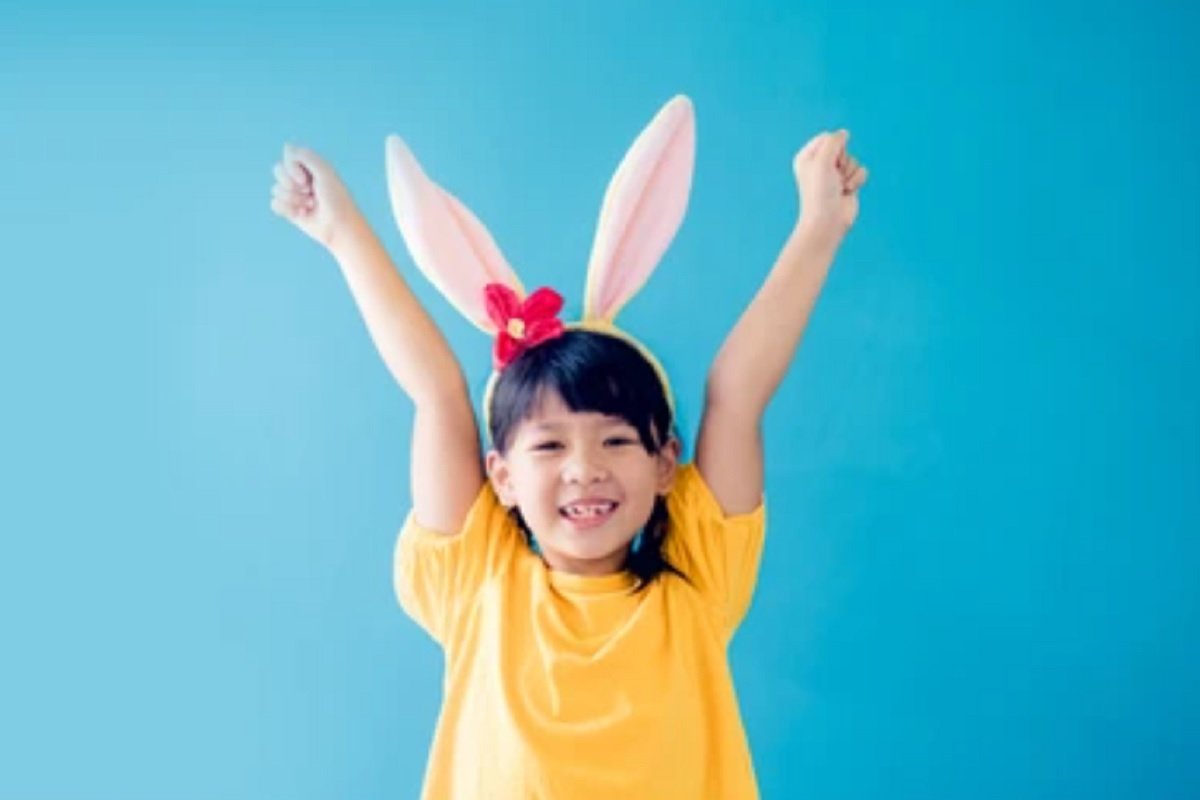 There is no doubt, however, that visiting Japan during Easter is a great idea. With the JR Pass and Japan's excellent domestic rail system, we'll tell you where to go, what to do, and how to get there.
From DisneySea Easter celebrations to special treats and chocolates to spectacular Spring festival celebrations like Matsuri, Easter in Japan might just be your best Easter yet.
History Of Easter In Japan 
Easter has been slow to take off in Japan compared to other traditionally Christian or Western holidays.
In light of its Christian origins, this is not surprising since only a tiny percentage of Japanese, less than 1%, are Christians, with the majority practicing Shinto or Buddhism.
In spite of this, Japan has still taken Christmas (see also 'Do Japanese People Celebrate Christmas?'), Valentine's day, and now Easter very seriously. The cool thing about Japan is for each holiday they seem to put their own unique twist that differs from their Western counterparts.
When Christmas comes around, many people celebrate with fried chicken from KFC, oddly enough. The portions are absolutely huge during this time.
As Japan adapts the holiday to its own culture, we will have to wait and see if Easter develops similar characteristics and features to the Japanese holiday.
Whatever the case, visiting Japan at this time (see also 'When Is The Best Time To Go To Japan?') is a really fun experience, whether you want to celebrate Easter or just enjoy delicious food and a colourful, family-friendly holiday.
Japanese people do things differently over there, and you need to see it for yourself to fully appreciate this.
Celebrating Easter In Japan
From an estimated 18 billion Yen in 2013 to 32 billion Yen in 2017, Easter has become a bigger business in Japan over the last five years.
Many different kinds of Easter chocolates have made their way onto the shelves, we've had a variety of special events and celebrations targeted at Westerners, and more.
As an example, Kyary Pamyu Pamyu released a song titled 'Easta' a few years ago featuring dancing eggs!
There is no doubt that Easter is one of the best and preferred times to visit Japan in Spring as well. You can celebrate Easter in Japan just as you would at home, even though it does not have any special customs or traditions.
Bunnies, egg hunts, chocolate eggs, lambs, and plenty of snacks and refreshments with family and friends are some of the things to celebrate.
Guests have enjoyed Easter brunches, buffets, and egg hunts at major hotel chains in the past, including Hilton, Hyatt Residency, and Grand Hyatt.
Festivals In Japan
In spite of their rarity, Easter festivals are starting to occur, such as the Easter celebration in Tokyo's Daikanyama neighbourhood, which features egg painting and other festivities.
In general though, there are plenty of festivals (known as matsuri) throughout the year in Japan, with many over the Easter and Spring seasons. Over 300,000 Matsuri take place across Japan throughout the year.
Most shrines, towns and villages host a festival, which is why there are so many. In some cases, they commemorate a shrine's kami, others remember a significant historical event, while others celebrate a particular season.
Processions are observed during traditional Matsuri, which include decorated floats referred to as dashi, yatai, danjiri, and others. 
Creating Easter Egg Hunts
If you buy sweet treats and head to a park, you can host your own egg hunt. Even the famous Japanese bento lunch boxes would be a great addition to your Easter picnic.
As for Tokyo's Yoyogi Park and Ueno Park, Kyoto's Haradani-en Garden, Osaka's Osaka Castle Park and Mino Park, and the rest of Japan's mountains, lakes, and forests, it is also an extremely beautiful country.
Visit one of these places and you shall have yourself an amazing Easter egg hunt and even some of the locals might want to take part!
Sweets That Are Typically Eaten During Easter
There is no doubt that Japan has a heart for sweets, and Easter is the perfect opportunity to indulge in the nation's scrumptious desserts and other sweet treats. For your Easter celebration, here are some of the most well-known and traditional Japanese dishes.
Shaped like a baby chick, Meika Hiyoko is the perfect Easter dessert! A unique Japanese sweet created in 1912, Fukuoka is the best place to try it. Because of its fun shape and the fact that it tastes awesome, this is the sweet we recommend the most out of all the others.
Sweet sticky rice called mochi gome is the main ingredient in mochi, a traditional dessert (see also 'What Does Mochi Taste Like?'). Often made into balls, the snack can be dipped in sauce or toasted with kinako, for example.
You may also have heard of these balls as an ice cream which became popular in Western culture the other year. If you have tried it at home, wait until you try it in Japan.
Often seen on skewers at festivals, dangos can be found everywhere. Mochi balls (see also our article on mochi donuts) look similar to this type, but they may be made of a variety of flours and they usually come in a variety of colours.
There is no right or wrong way to eat these; you will have to try it for yourself. You can cover them with chocolate sauce or whatever appeals to you.
The best apple pie you have ever had! Ki Ni Naru Ringo Pie is something you have never enjoyed before! Throughout the country, apples are dipped in syrup and baked with a flaky pastry crust. That's how Japanese apple pies are made.
You can sample this delicacy in Aomori Prefecture, which is famous for its apples.
Summary
Recent years have seen Japan becoming more accustomed to making Easter more popular than ever. They are welcoming tourists from all over the world to experience their culture for themselves.
The purpose of this guide is to provide you with some insight into the history of Easter in Japan and the ways in which it is celebrated in different ways than the rest of the world.
We have recommended a few things for you to try and are sure to change your life when you try them, so be sure to visit the festivals and set up a spring egg hunt that you will never forget.
Frequently Asked Questions
What Is Japan's Biggest Holiday? 
There is no holiday more important in Japan than New Year's. It is also known as shōgatsu. Business shuts down from January 1 to January 3, and families tend to get together to celebrate the holiday.
Each new year provides a fresh start because years are traditionally viewed as separate. Therefore, all obligations must be completed by year's end. It is a tradition that during shōgatsu one visits a shrine or temple.
Three days of the festival see several million people flock to Tokyo's Meiji Shrine, one of the most popular temples and shrines in Japan. In addition to these visits, there is a huge temple bell ringing at midnight at the actual turn of the year.
What Makes Japan Different From Anywhere Else During Easter?
Companies have celebrated Easter differently in Japan due to Japan experiencing Easter later than many Western countries.
In addition to offering an Easter design, many well-known confectioners have changed their contents without changing the design. However, some chocolate manufacturers have even advertised products that are not regularly available.
Japanese do not know when Easter is because it changes every year, so products and campaigns run longer. Tokyo Disney World even has a park themed to Easter! 
Is Japan Worth Visiting During Easter?
It would be a mistake not to consider visiting Japan during Easter because you will have the opportunity to experience their culture, while enjoying one of your favorite holidays in a totally new way.
Japan has so much to offer that other countries simply fail to get at the same level. You might come to find that you prefer spending Easter in Japan more than you do spending it at home. 
The spring season around Easter makes it the best time to visit because temperatures are beginning to rise and wildlife and the environment are starting to thrive.
This makes taking a trip to all those parks even more enjoyable. For those who do not like nature, you will just have to explore all the foods we mentioned to you and find your favorite because they are all delicious.
Latest posts by Aura Ruggeri
(see all)