Known as the tallest mountain in Japan, at over 3,000 meters above sea level, you might be wondering if you can see Mount Fuji from Tokyo, especially because it is such an iconic image for the country as a whole.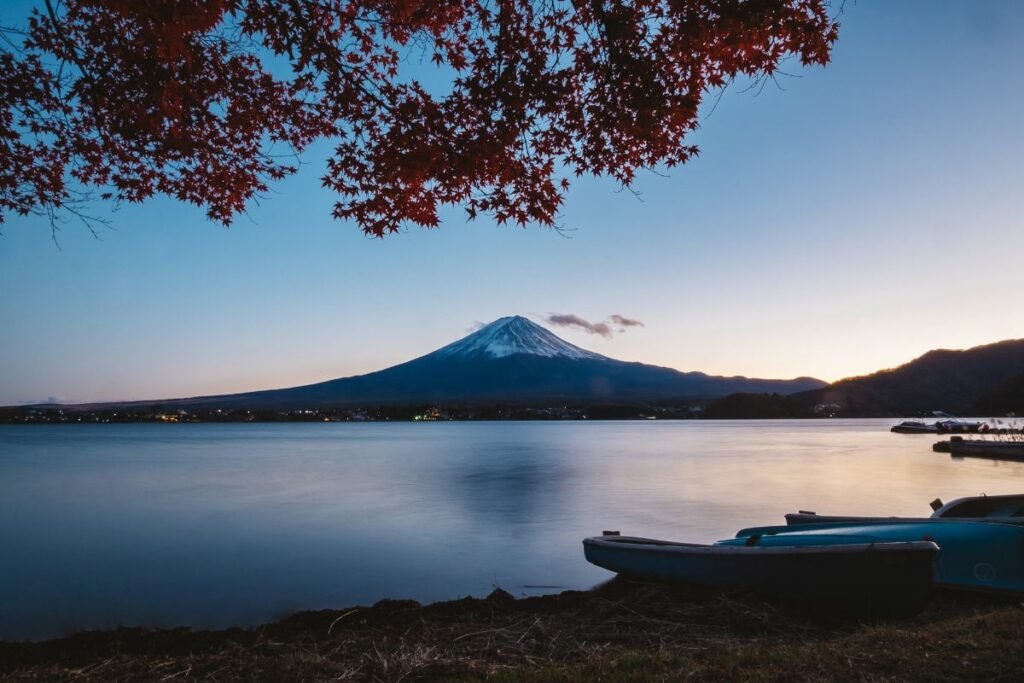 Yes, you can indeed see Mount Fuji from Tokyo. It is visible in the southwest of the capital city, and can be seen when the sky is completely clear. This makes it magical for the lucky ones who travel to Tokyo when the sky is bright and not overcast with clouds.
In this article we shall take a look at the best places in Tokyo to see Mount Fuji (for free and paid) when you next visit this magnificent country. 
Meguro Sky Garden
If you want to find somewhere that is quiet and has great viewing points for photos, that not only allows you to see Mount Fuji, but also has great architecture surrounding it, then the Meguro Sky Garden is it. 
Once you have been on the elevator you will enter the sky garden on the rooftop where you can enjoy the 180 degree view of Tokyo with Mount Fuji in the distance. Unfortunately, if the sky is not clear you will not be able to see it.
Situated within a small neighborhood, it does not often get too busy, making this a lovely 'little' tourist attraction to visit. Not only that, once you reach the sky garden, there is a helpful informative photo on where to look for Mount Fuji. 
Skytree And Solamachi
Once you have found the Tokyo Skytree (which is the tallest building in Tokyo) you will see the Solamachi attached to it. It is a huge mall with lots of shopping areas and places to eat.
While you could just go to the observation deck of the Tokyo Skytree, you can also see Mount Fuji inside the mall. This means you can avoid the hassle of going up the Skytree and instead, shop, eat and see Mount Fuji.
To do so, head to the Solamachi and make your way up to the 30th floor which houses the restaurants. Out of the window on a clear day you will be able to see Mount Fuji, which is especially beautiful while the sun is setting.
If you want an even better view, then you could just go to the Skytree afterall! 
Plaza Omotesando Harajuku
If you are in the center of Tokyo and want somewhere easy to view Mount Fuji, then this is the place for you. If you are in the Harajuku and Omotesando area of the city, then you will likely head into the Tokyo Plaza.
Here you will make your way up the escalators which have lots of mirrors (already quite fun). As you make your way right up to the top you will find a very busy Starbucks. At this point, be prepared to wait to be able to see out of the window comfortably. Perhaps buy a drink?
Above Starbucks is a rooftop garden, but all you will need to do is look out of the window. Having made sure it is a clear day, look in between some buildings and find the shape of Mount Fuji. 
Once again, it looks incredibly beautiful when the sun is setting and the orange glow lights up both Mount Fuji and Tokyo. 
Tokyo Sea Life Park
If you are wanting to visit the big aquarium in Tokyo that is opposite the Tokyo Bay, then there is a good chance that you will not only view sea creatures, but also Mount Fuji.
Want an even better view here? Hop onto the ferris wheel! From this vantage point you will be able to see Mount Fuji without anything obstructing your view. 
Futako-Tamagawa
The majority of travelers to Tokyo probably do not go as far out as Futako-Tamagawa, but it is worth visiting if you want to check out an area that is very popular with the local people. 
It is a very expensive residential area on the outskirts of Tokyo, however it does also have a huge place dedicated to shopping which is next to the train station. This also makes it easy to get to.
There are two rooftop style areas to visit where you can view Mount Fuji on a clear day. It is also just a great place to explore. 
Fujimi Terrace
The Fujimi Terrace can be found at Higashikurume Station on the west side entrance once you have exited the ticketed gate from the Seibu Ikebukuro Line. It is known as one of the best free places to see Mount Fuji and to experience the 'Diamond Fuji' effect.
You will find that you are not the only one who will be taking pictures of Mount Fuji because the view is magnificent. You are seeing the tall mountain as if it is at the end of a long road. 
What Does Diamond Fuji Mean?
If you want a beautiful picture of Mount Fuji, then you are going to want to wait until sunset. Once the sun falls behind the tallest Japanese mountain, it creates a picture perfect view of the sun resting on top of the summit.
Often it is referred to as Diamond Fuji because at that very moment it sparkles like a diamond while glowing around the shape of Mount Fuji. 
Final Thoughts
While it might come as a surprise, you can see Mount Fuji from Tokyo. There are many places where you can catch a glimpse or a full view of the tallest Japanese mountain just by being in the right place. 
From peeking out of a Starbucks window, to viewing Mount Fuji from a train station, there are plenty of opportunities to see it in all its glory.
If you do not manage to see Mount Fuji while in Tokyo, if you are flying back via Narita Airport, then you will be pleased to know that on a clear day you can see Mount Fuji in the distance out of the window.
Latest posts by Aura Ruggeri
(see all)